Opinion from Fiona Graham, managing consultant at Exiger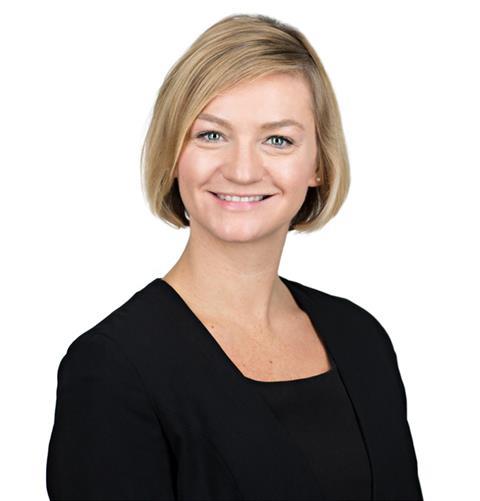 Three years on from the introduction of the Modern Slavery Act ("MSA" or "the Act"), many compliance, ethics and logistics managers still do not know where, or how best to start when it comes to compliance.
Though the risk of enforcement for breaching the Act may feel remote, businesses have become increasingly aware of the long-lasting financial and reputational damage caused by negative publicity, should they be found negligent in their ethical and legal obligations.
As global supply chains become increasingly complex and interconnected, how can compliance officers ensure the integrity of their company's global operations and defend it from reputational risk? Fiona Graham (pictured), managing consultant at Exiger, offers five steps that can be employed as part of a sustainable compliance programme that blends technology and practical expertise to identify and prevent modern slavery.
Changes on the horizon?
The Act's Section 54 'Transparency in Supply Chains' ("S54") provision creates an obligation on companies to annually publish their efforts to identify and prevent modern slavery within their global supply chains. This provision sought to continually improve industry standards. By encouraging greater transparency, the Act sought to empower consumers to make more informed choices and to enable NGOs and civil society to hold failing companies to account.
Whilst modern slavery has become a more prominent topic in boardrooms, the current reporting requirements make it difficult for civil society to hold companies to account as intended. It isn't surprising then that the MSA has been criticised for not being tough enough on companies. This may change, as proposed extensions to the law seek to broaden the applicability of the S54 provision and to make transparency data more accessible.
The Modern Slavery (Transparency in Supply Chains) Bill passed its first reading in the House of Lords in July 2017 and now awaits a second reading before it can move on, as it's widely expected to do, to the statute books.
The Bill intends to modify the MSA to:
Public bodies – Require S54 statements from public bodies, who are currently exempt despite their huge spending power.
List of companies – Require the Secretary of State to publish a list of companies obligated to comply with the S54 provision and categorise these companies according to sector.
Explain inaction – Require organisations who publish a negative statement, meaning that they have taken no steps to ensure modern slavery is not occurring in any part of their business or supply chains, to also publish the reasons why they have taken no steps. Surprisingly, a negative statement is sufficient to satisfy the current reporting requirements.
5 key steps to promote transparency
1. Ensure staff are aware of their responsibilities
To implement real change, education and awareness is key. Policies should be implemented throughout your organisation, beyond compliance and legal departments and down to the frontline.
For example, companies can ensure responsible procurement by bringing together their ethical and buying teams, making social performance the deciding factor when choosing between suppliers and setting sustainability objectives in procurement targets.
2. Collaborate
Human rights abuses are rarely standalone incidents. More often, they are systemic across a region or country. NGOs are an invaluable source of local intelligence. Industry bodies support their members to address risks below the first tier and to help share costs. Leverage your purchasing power by collaborating with your peers where your supply chains overlap.
3. Continuous improvement
Start with either your first tier or with the product, sector or country that poses the highest risk – focusing your enhanced due diligence efforts there. Educate your highest risk suppliers and require them to conduct their own due diligence on their partners to increase transparency beyond your first tier.
Where you start isn't as important as what you do. Adopt a risk-based phased approach, as effective engagement with your first tranche of third parties should instigate a domino effect of good behavior and continual improvement throughout your supply chain.
4. Tech-enabled due diligence and third party management
Supply chains are becoming increasingly complex, costly and difficult to manage at scale. As a result, compliance departments are progressively adopting artificial intelligence (AI) based tools to automate due diligence and third party management processes, to help create third party compliance programmes that are sustainable and more reliable.
Tools such as DDIQ and Exiger Insight 3PM build on open source and proprietary database searches for negative news and blogs linking third parties with modern slavery. They conduct ongoing monitoring of third parties by submitting and analysing automated questionnaires. Based on the questionnaire responses and open source research, they then risk-rank tens of thousands of third parties.
Amongst thousands of other real-time data sources, slavery risk indices can help identify areas vulnerable to exploitation by evaluating countries based on the strength of their laws, the effectiveness of their enforcement and the estimated number of people living in modern slavery.
5. Make disclosure a strength
When a company proactively identifies modern slavery, this should be considered a sign that the controls in their compliance programme are sufficient and operating successfully. Though some companies remain hesitant to disclose such issues, through fear of negative media attention, we must praise, and support those who successfully identify and prevent modern slavery. The best S54 statements highlight not only what you will do, but they also document identified breaches and what you have done.
Sadly, modern slavery will not be eradicated any time soon. By increasing transparency in your own supply chains and by disclosing your own good practice however, you can help protect your organisation from reputational risk whilst also playing a pivotal role in the collective movement to raise industry standards – making continuous improvement towards the identification and prevention of modern slavery worldwide.
By Fiona Graham, managing consultant, Exiger