Specialist qualifications are becoming ever more important in this competitive industry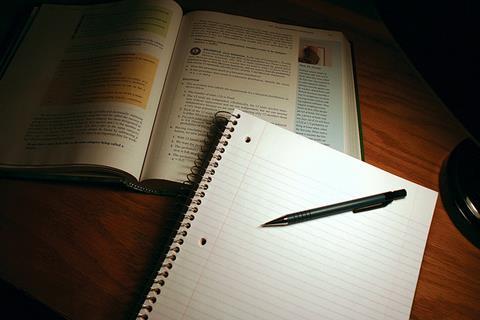 One of the main talking points this summer has been the need for better education and training for risk managers. Now that risk management teams are starting to see evidence of the board-level buy-in they have so long desired, the clamour is growing for a technically specific education for the next generation of professionals.

Most risk managers have fallen or evolved into the role. There is no clear path that many argue would best create the 'rounded' risk manager. Instead there is a series of qualifications that existing or aspiring risk managers can take to gain knowledge and practical skills while giving extra weight to their CVs.

Here are some of the key qualifications risk managers should bear in mind when considering how best to broaden their skill set:
1 International Diploma in Risk Management
The Institute of Risk Management (IRM) was established in 1986 to cater for growing demand within the profession for a diploma course in risk management.
Now with 3,000 members in more than 50 countries, the institute operates internationally to provide a series of qualifications and courses for risk professionals at all levels.

The diploma is the higher-level IRM qualification and more in-depth and comprehensive than the certificate. Applicants must complete a series of core modules before focusing on specific disciplines and/or sectors by taking two specialist modules or a single specialist course.

Finally, applicants need to submit an 8,000-word, work-based assignment to demonstrate the practical application of their skills and knowledge.

2 International Certificate in Risk Management
In 2005 the IRM created an International Certificate in Risk Management to complement the diploma. This broadly based introductory qualification has no entry requirements, meaning anyone can apply.
Certificate holders may use the qualification as a base from which to take on the International Diploma in Risk Management, and then apply for the recognised membership grade.

3 Risk Management BA/BA (Hons)
The more risk management has placed itself at the heart of the corporate and public sectors in recent years, the more universities have begun to take note.

Several now have risk management-related degrees or units, but Glasgow Caledonian is the only UK university offering a BA/BA (Hons) degree in risk management itself. The four-year course is almost entirely focused on enterprise risk management.
The emphasis is on the practical application of knowledge and skills, complemented by regular talks by industry speakers.

4 Risk Management MSc
Rather than a BA, a number of UK universities offer a master's in risk management, including Nottingham, Southampton and Portsmouth.
These are typically designed for students with backgrounds in management, business or economics, but also attract seasoned risk managers looking for greater professional development.

Should they later join the CII (Chartered Insurance Institute), holders of the MSc will be awarded credits that exempt them from particular exams. The degree also entitles holders to join the IRM as specialist members.

5 An MBA
As the role of risk manager achieves greater board-level buy-in, the emphasis on general management skills has never been greater.
While most MBAs include a risk unit, their appeal generally comes from their ability to provide an understanding of general management principals and management speak. If risk managers want to report to the board, then such skills are a necessity.
For this reason, many junior risk managers are coming up the ranks having taken an MBA, while existing risk managers are turning their hands to picking up the study texts.

6 Airmic academy
Airmic promotes professional excellence by offering its members a free programme of academy sessions. These are traditionally held in a workshop format, each with 15 to 20 attendees.
Enrolment on the sessions has grown year on year, and as a consequence Airmic has increased the number of sessions to more than 35, about half of which are purely risk management focused.
In 2011, more than 400 members took part in the half-day 'deep dive' sessions. Attendees benefit from formal training by subject specialists, as well as being able to share experiences with other Airmic contracts.
Airmic and Ferma enter the professional development arena
At the recent Airmic Conference in Liverpool it emerged that Airmic is in talks with the CII about developing chartered risk manager status.
Soon after, Ferma announced its intention to launch a project to create a pan-European certificate
of professional competence for risk managers.

Ferma plans to create two types of certificate. A professional certificate would be aimed at risk managers already working at senior level. A specialist certificate would be for risk managers who are at an earlier stage in their careers or individuals who have risk management as part of a wider role.

Both initiatives are in their early stages and risk professionals are recommended to keep abreast
of developments.

Ferma president Jorge Luzzi said: "Ferma has had many requests for a programme like this. We have received great support from our member associations, and we are confident that this will be one of the most important projects that Ferma has ever been involved in."