Belrim's new president on her plans for the association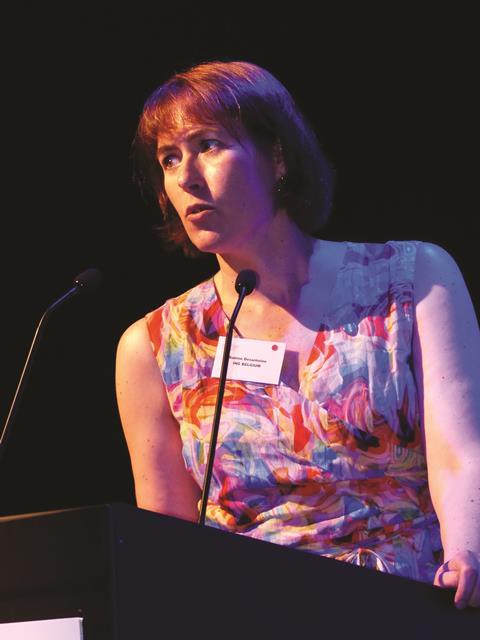 Sabine Desantoine has been appointed as the president of Belgian risk management association Belrim, succeeding Gaëtan Lefèvre, who held the position for seven years.
Speaking to StrategicRISK, the insurable risks manager at ING Belgium says she hopes to build on Lefèvre's achievements in developing the association in Belgium and Europe. "This will include continuing to work with the European risk management association FERMA, who are putting the gears on their Rimap certification programme. Furthermore, we will continue to offer excellent content to our members through our monthly half-day seminars."
She hopes to create even more interaction between the association and its members, as well as reinforcing the partnership Belrim has with its main partners and sponsors. "We also have a scientific committee within Belrim, so we would like to further develop our relationship with the academic world."
Although she is at the helm of Belgium's risk management association, law graduate Desantoine had not planned a career in risk and insurance.
She started out in the banking sector before joining AG Insurance, one of Belgium's biggest insurance companies, as an internal auditor in 1998. After moving to the US for three years, she returned to Belgium in 2003.
"Internal audit is great, because you get a different point of view of the company, different departments and the processes," she explains.
"But when I returned from the US, I wanted to move back into a more practical role. Because I didn't see an opportunity within AG Insurance, I got the job I have today within ING Belgium, first as assistant and now as insurance manager."
She finds the job of an insurance manager more diverse than roles in an insurance company. "When you work in insurance, most of the time you have to make a choice: you either do production or you do claims. You also need to decide whether you want to do life or non-life insurance, and within non-life, will you do commercial risk, property or casualty?
"The fantastic thing about being an insurance manager within a company is that you do all of that. You need to work with your colleagues to understand the risks the company faces, you discuss and negotiate your insurance contract and conditions with brokers and insurers, and you manage claims. So every day is different and you build relationships with a lot of people within your company and in the insurance industry."
When asked what she's most proud of during her 12 years at ING Belgium, she says: "What was very rewarding for me was that when I proposed to set up certain global programmes, the executive committee agreed on it without the need for me to push too much. It turned out that they had received internal feedback about me from my colleagues, so they knew the job was in good hands."
Visibility is important for risk and insurance managers, she says, not just by senior executives but also by colleagues in other departments.
"In Belgium, we usually don't tend to have a positive feedback atmosphere. If there is something wrong, you hear about it, but if you do something correctly, it is considered normal. So when you hear that everybody is happy with your work and you didn't expect to receive positive feedback, then that's really rewarding."
Developing soft skills should be a priority for risk professionals, as success as a risk manager will rely increasingly less on hard skills, she believes.
"Of course, they have to know the business, but they also need to be as innovative and agile as the company needs to be. So you need to understand your company and the new risks it will be facing, and propose the right solutions. Risks are evolving increasingly quickly, especially in the digital world, but risk managers still need to be there and prove their added value."