A look at different – and developing – approaches to environmental regulation across the globe
Part of an environmental risk series supported by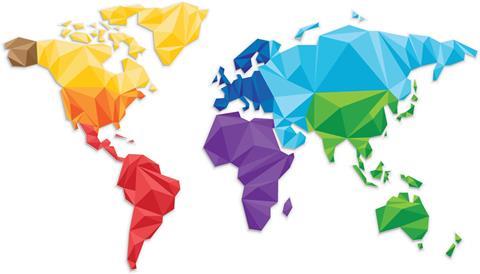 Environmental legislation can be a complex, ongoing challenge for risk managers. It is becoming an increasingly important factor to consider in almost every global market.
"It is a growing area," says Willis environmental practice leader Richard Sheldon. "It is an area where there is a lot more awareness for various reasons, whether that is through climate change or other events. It is something that is in the news and on the radar. It is also coming into contracts more and more frequently."
"While the US and Europe are developing their legislation, other countries traditionally seen as lax are coming up to speed rapidly," says Cliff Warman, EMEA environment practice leader at Marsh. "Either these countries have not had comprehensive environmental laws before or they were not enforcing them particularly strictly and they are now looking for examples of best practice. This often means looking to the US and Europe. As such, much of the new environmental regulation is built around a risk assessment approach and the protection of the environment.
"Regulators appear more able and willing to take action. We have seen examples in China, for example, where the regulators have moved to close down businesses if they are seen to be damaging the environment through their operations.
"Historically, the majority of claims for environmental losses were pollution driven and were very much focused specifically on people or property being injured or damaged."
Many losses ended up with a requirement to clean up polluted land. Warman says: "The regulations have changed and the key risk issue is causing damage to the environment, rather than simply pollution. So, you might include those losses that lead to a fish kill or physical damage to a protected habitat. It is a much more holistic approach and we are protective of the environment in all its forms. This is very different to the polluter pays legislation we used to see."
Risk managers tend to cope with these changes in different ways. Some look to brokers and insurers to advise on local conditions and then adapt accordingly.
"Others might take the view that best practice is the best way forward and so will do the best they can do, wherever they operate," says Warman. "They will take the standards from the strictest countries in which they operate and apply them everywhere they work. And there are more and more of these types of firms."
UNITED STATES
US environmental laws have been designed to protect human health and improve the natural environment and they represent some of the best-developed standards in the world. Increasingly, they act as an inspiration for other countries looking to develop their own legislative frameworks. At its heart, the laws are intended to address pollution. But a related set of regulatory regimes focus on the management of specific natural resources, such as forests, minerals or fisheries. Other related but separate areas of law cover environmental impact assessment.
The most significant federal statutes are the Clean Air Act (air pollution), the Clean Water Act (water pollution) and the Comprehensive Environmental Compensation, and Liability Act (CERCLA – or Superfund), all of which are intended to address pollution control and remediation.
There are also federal laws strongly influenced by environmental principles that govern the management of natural resources, including the Endangered Species Act, the National Forest Management Act and the Coastal Zone Management Act.
MIDDLE EAST
Environmental legislation is a relatively new addition to legal statute in many Middle Eastern countries, which have only recently enacted and begun implementing this kind of law. Often the laws have evolved out of other areas of legislation. For example, in Saudi Arabia, environmental legislation has developed as part of labour-related statute. Initially it was aimed at providing legal protection for workers to protect them from environmental hazards, but has gone on to cover environmental protection more broadly. As an result, many procurement contracts now include clauses requiring compliance with environmental standards.
In general, most national legislation is still fairly non-specific, but there may be municipal laws that provide more clarity in some cases.
CHINA
Rapid industrialisation in China has caused well-documented environmental problems and some political embarrassment. The party has begun to use environmental protection rhetoric regularly in its official speeches. In addition, it has recently passed the first amendments to the country's environmental protection law in 25 years. This sets environmental protection as the country's basic policy and will deliver greater powers to authorities as well as harsher penalties for firms that pollute the environment. For example, if company bosses do not complete environmental impact assessments or ignore warnings to stop polluting, they can be detained for 15 days. Local officials may be demoted or sacked if they are found guilty of misconduct – and this includes being involved in covering up environment-related wrongdoing.
EUROPE
Environmental protection has long been a cornerstone of European law, at national and EU level. Since the 1970s, the EU has developed a series of laws that collectively aim to compel companies to take greater responsibility for protecting the environment and minimise their impact on biodiversity.
Based on the Treaty on the Functioning of the EU, there are now laws covering waste management, air and water quality, greenhouse gases and toxic chemicals, such as the European Liability Directive, the Registration, Evaluation, Authorisation and Restriction of Chemicals (REACH), among others.
Indeed, countries that have recently joined the EU will face fresh challenges as their environmental protection practices – or lack thereof – come under heavy scrutiny. Croatia, for instance, joined the EU in 2013 and is under huge pressure to ensure it complies with EU environmental laws, with the biggest areas of improvement to be made in waste management and treatment and in the reduction of emissions and pollution.
Countries waiting in the wings to join the Union will suffer similar pressures. Turkey, for example, experienced welcomed economic growth during the 1990s owing to increased industrial production. However, this has led to higher levels of pollution and businesses will need to be aware of their environmental and legal obligations if they become members of the EU.
The country has, however, made recent improvements. A raft of new legislation was introduced with the aim of bringing Turkish legislation in line with EU standards, including:
- Amending the Turkish Environmental Law 1983 in 2006 (Official Gazette No.2872, 24 Jun 2006) with the view of harmonising its regulation with EU law;
- Enacting the Law Pertaining to Principles of Emergency Response and Compensation for Damages in Pollution of Marine Environment by Oil and Other Harmful Substances (Official Gazette No: 25752 of March 11, 2005);
- Introducing the Government Notification on General Rules for Obligatory Financial Insurance for Coastal Facilities, issued by the Treasury on 1 July 2007.