StrategicRISK takes a look at some of the biggest events to impact risk and insurance professionals this year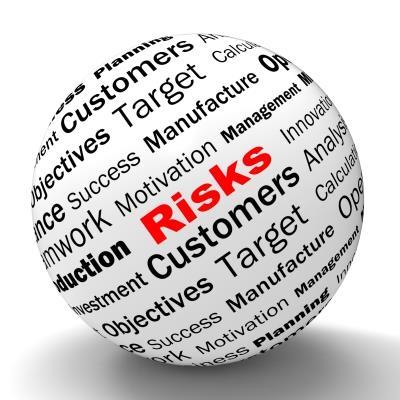 Tianjin explosions to cost insurers more than $3bn
The explosions that killed 114 people and injured more than 700 others in the Chinese port city of Tianjin in August 2015 are likely to cost insurers more than $3bn. In what is expected to be one of the largest man-made insurance losses in Asia, most claims are expected to come from motor, cargo, liability, and property.
Implications: The Tianjin explosions were a sharp reminder to risk managers of the need to have robust, crisis management and business continuity plans, particularly when it comes to supply chains.


Ashley Madison data breach
On 15 July, extramarital-affairs website Ashley Madison was hacked, with customers' emails, names, home addresses, sexual fantasies and credit card information stolen and later released online.
Implications: The Ashley Madison incident is one of a number of high-profile data breaches this year further highlighting the immediate threat of corporate cyber-attacks. Lockton and Willis both told SR that client requests regarding cyber insurance had grown following the breach – and this is only expected to increase.


The refugee crisis
Violence and civil war in Syria and Iraq displaced millions of people in 2015. Every day thousands cross into Europe, which is experiencing its largest influx of refugees since WWII. The crisis has sparked worldwide debate, has vast political and economic implications, and is also threatening the collapse of the Schengen Agreement.


International conflict tops global risk report
The biggest threat to the stability of the world in the next 10 years comes from the risk of international conflict, according to the 10th edition of the World Economic Forum's Global Risks report.


Major insurance mergers
In May, XL Group completed the acquisition of Catlin Group. Then in July, ACE revealed its plans to buy property and casualty insurer Chubb.
Implications: Risk managers voiced concerns about the consequences of the deals on competition and price. Others said they hoped the deals would encourage new players to enter the market.


The Volkswagen emissions scandal
Volkswagen shares plummeted 35% in September following the company's admission to falsifying US pollution tests on 11 million diesel engine vehicles. Investigations and revelations are ongoing.
Implications: Experts said the VW scandal is likely to result in insurance claims for product recall and D&O liability in particular. In addition, three independent reports, published as early as 2013, state that emission falsehoods are an issue for the industry, not only VW, so expect widespread scrutiny and regulator involvement of the entire automotive industry.


Willis Group and Towers Watson announce $18bn merger
On 30 June, Willis and Towers Watson announced a merger, creating a global advisory, broking and solutions firm.
Implications: Willis clients across Europe stand to benefit from a far wider offering in terms of products and services. But will it be enough to change the pecking order of the large global brokers?


FERMA's new certification programme
In October, FERMA launched its long-awaited certification programme. The certiticate will provide recognition of professional competences, experience and standards.


The rise of ISIS
The Islamic State of Iraq and Syria (ISIS) is a brutal jihadist group that was barely heard of 12 months ago. The threat of a terror attack in Europe has increased as a result.
Implications: Terrorism risk continues to rate highly in global risk management surveys and the rise of ISIS this year has again put the threat back in the spotlight for global corporates.


Zurich and RSA's marriage and divorce
In July, Zurich announced its intention to purchase rival insurer RSA. But in September, the insurer performed a 180-degree about-turn and pulled out of the deal. Now the world knows that the remains of RSA are up for sale, who will be first in line?


Iran nuclear deal
In July, the US, China, France, Germany, Russia and the UK signed a nuclear agreement with Iran. The deal ended decades of economic sanctions against Iran in exchange for restrictions on its nuclear programme.


Egypt plane crash
Russian Metrojet flight crashed in Sinai on 31 October, killing all 224 on board. Russian security officials have confirmed the crash was caused by a bomb. When SR went to press, it was unclear who was responsible, but the US and the UK have both said intelligence points to a strong possibility it was caused by militants affiliated to the Islamic State.


'Grexit' – Greece votes no
Greece is now receiving much-needed funding from a third eurozone bailout – worth about €85bn. It follows the country voting 'no' to exit the Eurozone and the resignation and subsequent re-election of president Alexis Tsipras earlier this year.


Je suis Charlie
On the morning of 7 January, two brothers forced their way into the offices of the French satirical weekly newspaper Charlie Hebdo in Paris and killed 12 people and injured 11 others. Four days later about two million people, including more than 40 world leaders, met in Paris for a rally of national unity, and 3.7 million people joined demonstrations across France. The incident highlighted the unpredictable nature of terrorism risks around the world and heralded a tightening of internal security.


Regulatory change and enforcement
The global insurance industry is undergoing significant regulatory change including new EU-wide data protection legislation, which will soon come into force, introducing higher fines, new notification measurements and citizens' right to be forgotten, among other things.


Alton Towers crash
In June, a rollercoaster at British theme park Alton Towers seriously injured five people. An investigation found the crash was caused by human error, as staff misunderstood a message to shut the ride down and instead restarted it manually.
Implications: Learning points can be taken from Alton Towers' crisis management and efforts to minimise reputational damage. Merlin Entertainment, which operates the theme park, was quick to accept full responsibility for the accident. Daniel Fletcher, technology, media and cyber underwriter at QBE Europe, told SR that agreeing to fully compensate the victims was the right course of action.