Typhaine Beauperin, chief executive of Ferma talks to Strategic Risk about the greatest risks facing risk managers and how AI could be the most important tool for meeting them head on
SR: What is the single biggest issue facing risk managers today and what will be the greatest threats / risks in the future?
Typhaine Beauperin, chief executive of Ferma: Four/five years ago, the risk environment was largely familiar. We were speaking of natural catastrophes, supply chain and environmental liability, just to name a few. Cyber risks, of course, were already on the horizon.
These risks may be severe but at least we had some experience to guide us in how to deal with them. Today, there are risks of an unknown magnitude and impact. We may not even know how they will materialise, but one thing remains certain: they need to be managed.
The dual climate and digital transitions, and the effects of both on the activities and business models of organisations are high on the agenda of the risk managers.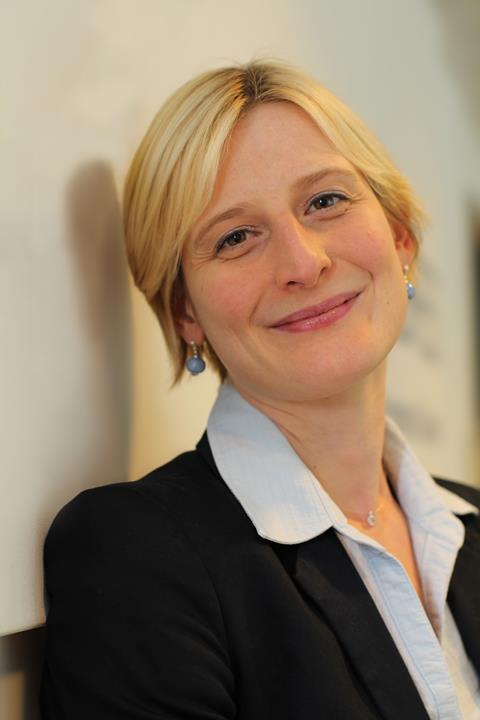 Digitalisation and the development of Artificial Intelligence combined with the ever-increasing amount of data available are transforming our societies, organisations and work.
Climate change is no longer just a threat over the horizon; it has impact every day. The public demands that companies play their part in reducing the human impact on the environment and climate change. The question is: how and at what cost?
SR: What one thing do risk managers need to do to stay relevant in the 21st century?
Typhaine Beauperin: The role of risk managers will be a more collaborative one than before, acting as a risk conductor within the organisation (i.e. consolidating information from other risk-related functions to give a clear and comprehensive view to the top management).
The profile of the risk managers has been evolving over the years, as our successive European Risk Manager surveys show clearly. In 2016, 62% were in charge of the alignment and integration of risk management as part of business strategy. In 2018, it was 75%.
We have already seen a growing emphasis on enterprise risk management and a much closer relationship between the risk manager and the IT and information security functions. The 2020 European Risk Manager Survey is likely to indicate further development along these lines.
Externally, closer collaboration and deeper ties between insurer and insured are urgently needed to transform insurance products for tomorrow's risks. This is how the profile of the risk management function will be raised within organisations and the wider business community, demonstrating the added value of ERM techniques in this digitalised and complex environment.
Transforming data into information that informs good risk management and interacts with innovative and more accurate insurance products is the challenge. Risk managers are doing more than ever before to collect and analyse data, but there is a clear gap in this area that must be addressed.
This is why, FERMA published a first thought paper on the implications of artificial intelligence (AI) for risk management at its 2019 Risk Management Forum in Berlin. This paper aims to guide risk managers on applying AI from a basic understanding to developing their own strategy on the implementation of AI. It includes an action guide and a template for risk managers to develop their own AI risk management roadmap.
We expect that corporate risk management will benefit from AI in several areas. From its ability to process large amounts of data to the automation of certain risk management repetitive and burdensome steps, AI could allow risk managers to respond faster to new and emerging exposures. By acting in real time and with some predictive capabilities, risk management could reach a new level in supporting better decision making for senior management.