As rising temperatures pile pressure on many countries' capacity to produce food, which often leads to instability, risk managers need to stay one step ahead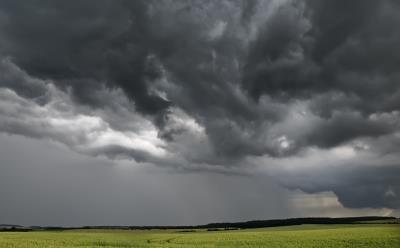 Severe weather events could cause or exacerbate political instability in developing countries – but new technologies and Big Data could provide the answer. This will be the topic for discussion at today's workshop on climate change and political risk.
Speaking before the workshop, which takes place at 2pm, Tanguy Touffut, head of parametric insurance for AXA Corporate Solutions, says: "Climate change has led to frequent weather anomalies – weather events are more severe and uncertain."
Political instability
Touffut argues that there is a link between natural catastrophes and political risk. "A weather event such as a drought can leave these vulnerable populations stuck in a poverty trap. In addition, these countries may turn to borrowing money to address the food shortage problem or decide to reduce their food intake.
"In the long run, these weather events could cause farmers to lose productive assets, which could otherwise be used, for instance, to send their children to school and help the family out of poverty.
"And according to the World Food Programme, there is evidence that links a decline in agricultural yields to periods of regional conflict. Although this may not be a direct cause, and is rarely the only cause, when combined with other factors such as political or economic issues, severe weather events could be the factor that determines whether or when violent conflicts will erupt.
"As such, climate change puts pressure on food production and can lead to an increase in political instability."
This is a challenge that risk managers need to feel empowered to address, says Gaëtan Lefèvre, group risk and insurance manager at engineering company CMI Group.
During the workshop, Lefèvre will endorse the fact that risk managers can use satellite imagery and Big Data to help formulate preventative plans. "The key is to anticipate when a drought or flood is likely to occur and then take preventative measures to minimise the damage to crops," he says. "New technology, satellite imagery and Big Data analysis will provide vital insight into weather patterns.
"There has been massive advancement in technology, which will greatly empower risk managers in the future. Risk managers need to demonstrate how they can add value by using these new tools."
Lefèvre adds: "Risk managers can indeed play an important role in reducing the impact on businesses and vulnerable populations – and this has to be the first step, before insurance comes into play."
How technology can help
Satellite imagery has long been used to forecast potential cases of famine. Dating back to 1986, the US Agency for International Development developed early warning signals – satellite technology to monitor the Earth's surface on a regular basis.
This is insight that will provide vital analysis for risk managers who are dealing with natural catastrophe risks.
"These signals can provide decision-makers with timely and accurate information regarding potential food shortage conditions," says Touffut. "Early warning signals in place mean appropriate decisions regarding interventions can be made.
"With new technologies that can predict famine, governments, policy makers and other actors can use the tools to develop the right strategy to mitigate risks. No longer do businesses or risk managers need to wait until the end of the crop season to identify food shortages. They can now intervene in advance."
Big Data provides an added layer of insight. New sets of data can be accessed, providing information on the quantity of vegetation or wind direction, for example. And this, adds Touffut, "could also be used to design insurance products".
"The frequency of severe weather events is increasing – particularly in vulnerable countries in South-east Asia, Africa, and Latin America – and businesses and farmers in these countries are rarely covered.
"One proven tool that can be used is index insurance. By providing farmers with timely insurance in the case of a drought, they can use the money to replant crops, for example. But of course, the first step is risk prevention," adds Touffut.