In these days of unpredictable, technology-driven transformation, the risk and insurance community is required to make fundamental changes to how it operates. In every role within the insurance value chain, fresh skills and a new intellectual dexterity are called for. Here is a quick guide to the top 10 insights and trends for the industry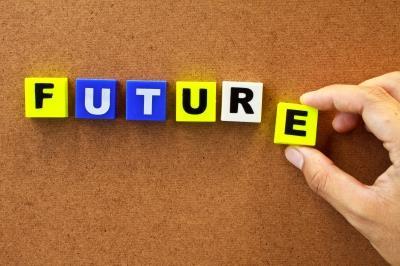 Part of a future in risk and insurance report supported by Zurich

Disrupt and innovate. Technology developers in San Francisco, London's Silicone Roundabout, and any number of teenagers' garages and basements around the globe, have their sights trained on the amply proportioned insurance industry, and on many other business sectors besides. Insurers, risk advisers and enterprise risk managers should look to expose the inefficiencies in their own processes and to find innovative solutions – before somebody does it for them.
Embrace change. The velocity of technological transformation is increasing, ushering in new and unexpected risks and opportunities. For those with a head for speed, going with it could be an exhilarating and rewarding ride.
Get certified. Risk managers are being called upon to fulfil a new operational risk leader role that has influence over company strategy. It's a big change for some, requiring communication with senior executives at board level. Two new certification schemes provide a potential badge of honour for risk managers, giving them the rigorous professional credentials – and the confidence-booster – they need to taketheir role up to the next level.
Love mobile. A world explosion of mobile device ownership is poised to happen in the next five years. Those who embrace and immerse themselves in the potential of mobile technology will have a big head start when it comes to understanding connectivity risks.
Mentor and promote. Taking steps to develop a new generation of digital native risk professionals is the key to building a sustainable future for the risk and insurance industry. Particularly in the case of technology-driven operational risk, digital literacy and a fresh eye on risk will help to unlock the opportunities, and to anticipate the pitfalls, ahead.
Question class underwriting. There's a new generation of data-savvy commercial insurance buyers who are asking pertinent questions about exactly how their risk is priced. Players on all sides need to be ready to be transparent and get granular with the facts.
Say farewell to renewals. The days of the annual renewal may be numbered. This will be a tough nut to crack as so much of the insurance industry's process is built around renewals. But those who move early to sweep away this vintage practice could reap the biggest benefits.
Share ideas. With unprecedented amounts of change ahead, now is the time to talk to risk advisers, insurance providers, senior managers and colleagues young and old, to make connections that enable a richer understanding of the new risk landscape. Working in silos is not an option any more.
Think global. A word that cropped up over and over again in the making of this report is 'globalisation'. While it may have been a trend in business for many years, the connectivity ushered in by mobile technology is making global business happen more directly and much faster than ever before. Those who think globally about risk will better understand, and protect against, potential loss.
To embed or not embed? The debate is raging over whether or not technology security risks are better covered by standalone insurances or by new wording within traditional property casualty and liability policies. There are good arguments both ways and risk professionals should be looking at all the options