Japanese carmaker issued maximum penalty for fourth time after breach of Federal law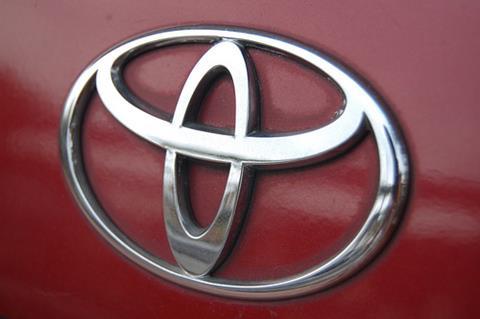 Toyota has been ordered to pay €13m ($17.35m) by the U.S. Department of Transportation's National Highway Traffic Safety Administration (NHTSA) for failing "to report a safety defect to the federal government in a timely manner".
The sum is the maximum fine allowable under U.S. law and relates to a delay in the recall of 154,000 Lexus SUVs over pedal entrapment issues. This is the fourth time since 2010 that Toyota has been ordered to pay the maximum fine for delaying recalls, despite vows that the Japanese company would work more closely with U.S. officials.
"It's critical to the safety of the driving public that manufacturers report safety defects in a timely manner," said NHTSA Administrator David Strickland. "Every moment of delay has the potential to lead to deaths or injuries on our nation's highways."
In compliance with Federal law car manufacturers are obligated to notify NHTSA within five business days of determining the need for a recall. However, it was only a month after being contacted by NHTSA about a trend in floor mat pedal entrapment in 2010 Lexus RX 350s emerging from Vehicle Owner Questionnaires that Toyota admitted to being aware of 63 such incidents.
On top of the fine Toyota has agreed to make changes to internal quality assurance and safety-related issues in the U.S.A, and improve their ability to map possible consequences of any future safety-related defects.