Industry to 'contribute fully' to review of discount rate method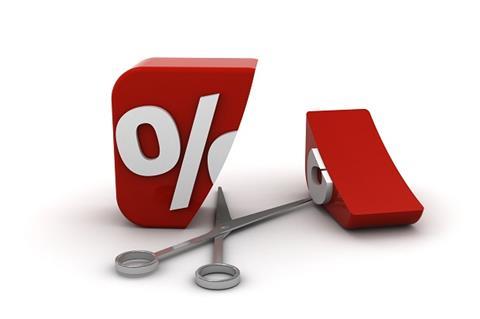 The Chancellor of the Exchequer Philip Hammond has promised that the government will "progress urgently" with a consultation on how the personal injury discount rate is set.
He has also said the industry would "contribute fully" to the upcoming consultation.
The pledge follows a meeting on Tuesday between the Chancellor, city minister Simon Kirby, 14 top insurance executives and the heads of the ABI and Biba (see full list below) to discuss the cutting of the discount rate to -0.75% from the previous level of 2.5%.
The depth of the discount rate cut has sparked a fierce backlash from insurers, with ABI director general Huw Evans describing it as "reckless in the extreme" and QBE Europe chief executive Richard Pryce dubbing it "incredibly badly handled".
Insurers' main problem is the method used to set the discount rate. The calculation is based on the three-year yield of index-linked government securities, which has been in negative territory over the past three years, and so was used by Lord Chancellor Elizabeth Truss as justification for setting a negative discount rate.
But insurers object to this discount rate method, arguing that it does not reflect how injured claimants invest their lump sum payments.
The also complain that they were not consulted when Truss launched her review of the rate in December 2016.
In a joint statement, the Chancellor and the ABI's Evans said: "Claimants must get the money they're entitled to following an injury in order to support their future needs.
"It is important that going forward, personal injury discount rates are set at a level that is fair to both claimants and consumers.
"The government will progress urgently with a consultation on the framework for setting future rates, and bring forward any necessary legislation at an early stage.
"The industry will contribute fully to the upcoming consultation, and the government will carefully consider all evidence and arguments submitted."
Discount rate meeting attendees
Philip Hammond, Chancellor of the Exchequer
Simon Kirby, Economic Secretary to the Treasury
Huw Evans, director general, ABI
Mark Wilson, group chief executive, Aviva
Paul Geddes, group chief executive, Direct Line Group
David Stevens, chief executive, Admiral Group
Tulsi Naidu, UK chief executive, Zurich
James Lenton, chief financial officer, AIG Europe
Stephen Hester, group chief executive, RSA Group
Amanda Blanc, group chief executive, AXA UK and Ireland
Steve Treloar, managing director, general insurance, LV=
Jon Dye, chief executive, Allianz UK
Andy Watson, chief executive, Ageas UK
Steve White, chief executive, Biba
Stuart Vann, chief executive, Esure
Kevin Spencer, group chief executive, Markerstudy
Frank O'Neill, UK and Ireland chief executive, Swiss Re
Bronek Masojada, chief executive, Hiscox