New EU legislation pushes up food and drink recalls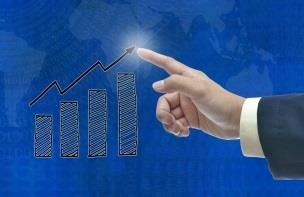 The number of product recalls in the UK has increased by 48% from 388 in 2014/15 to 575 in 2015/16, according to City law firm RPC.
Following the introduction of new EU legislation, the number of recalls of food and drink products where potentially dangerous allergens had not been properly labelled increased by 62%, to 144 in 2015/16 up from 89 in 2014/15.
The legislation introduced in December 2014 by the EU requires all food labels to display information on 14 different allergens. These new food allergy laws have led to a growing number of products, which fail to meet these labelling requirements, being recalled.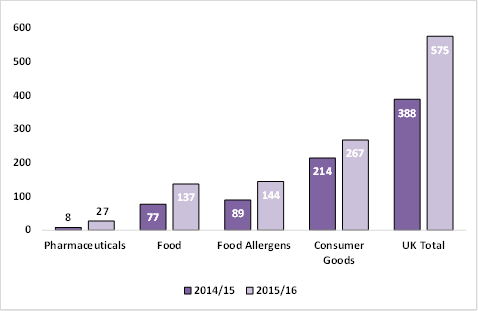 Several retailers were forced to recall products last year. For example, Lidl recalled its 'Alesto Honey Peanuts' because 'peanut' was not declared in English on some packets, while Tesco had to recall its 'Multi-seeded Bloomer' for not specifying that the loaf contained sesame seeds.
RPC said the costs of recalling a product are significant and include advertising; the transport of products; the destruction of products; and any associated legal fees. Businesses may also suffer from loss of customer loyalty and reputation, which are more difficult to recoup.
Gavin Reese, partner at RPC, said: "Businesses are starting to feel the effect of the EU's tough new laws on the labelling of food allergens. In addition, it may be that businesses are being increasingly sensitive to the risk of mislabelled allergens following a series of recent tragic deaths caused by nut allergies."
The number of food and drink product recalls, unrelated to allergens, increased by 78% last year, to 137 in 2015/16 from 77 in 2014/15.
The high number of food and drink recalls might be partly caused by the more stringent and effective testing of products. Manufacturers and retailers may now be more willing to recall products earlier to limit any reputational damage caused.
In consumer goods, product recalls increased by 25% to 267 in 2015/16 up from 214 in 2014/15. Of those, motor vehicles made up 60 recalls, and electrical appliances and electronic goods 56 recalls.
Reese added: "Regardless of the product, recalls can be very costly to businesses. This is because recalls can result in a loss of market share both during the recall itself and once the dust has settled, when reputational damage becomes clearer.
"Product recalls in the UK are at an all-time high. Businesses are having to navigate an ever tougher regulatory landscape and they must be careful not to fall foul of regulators."