Directors and management may be forced to take punishment for the benefit of their companies under US-style plea bargaining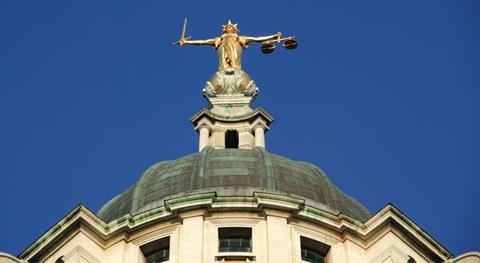 The imminent introduction of plea bargaining laws in the UK could end up "throwing under the bus" those executives and directors deemed to be responsible, whether technically or genuinely, for illicit corporate behaviour such as bribes.
That's the fear expressed by legal sources if current proposals from the Ministry of Justice in support of deferred prosecution agreements (DPAs) were to become law in their present form, as the government responds to a global crackdown on corporate malpractice.
They point out that US executives and directors are commonly sacrificed to the courts in the wider interests of the firm, even when they are not directly guilty. As a result, they may face criminal charges and often extremely high defence costs.
As numerous UK executives have learnt over the past few years, any accusation of wrongdoing by US authorities generally leads to a panic to strike a deal before the company's reputation and brand are damaged.
Regulators are routinely willing to talk terms, but at the price of the scalp of a few senior executives or directors with line responsibility for the illegal behaviour. As a result, such individuals may also face criminal charges at sometimes ruinous expense.
The solicitor-general's office has borrowed heavily from the plea bargaining system of the US legal system, that has most recently led to the deals made with US regulators by Standard Chartered and HSBC over allegations of money-laundering.
Entirely new to UK in this form, the laws are designed to provide a company facing charges with the opportunity to resolve any problems and come to an arrangement before the regulator starts criminal proceedings.
As well as "commercial organisations", the proposals are aimed at partnerships and trusts. They could become law as early as April next year.
As the Ministry of Justice pointed out in May when putting out the proposals for comment, under a DPA system, offending companies would have to make a public admission of any wrongdoing, pay substantial penalties, undertake a forensic internal reform and "submit to regular review and monitoring". If they do not, they would be liable for prosecution.
But lawyers, such as K&L Gates corporate crime team partner Elizabeth Robertson, who is based in London, fears that the USA's influence is too dominant in the current proposals. "We risk importing the worst of the American system," she told StrategicRISK. "There are grave concerns that management and directors will end up shouldering the blame for mistakes made by the company."
Threat in the boardroom
The advent of DPAs raises some new threats to boardroom and management. For example, a company facing criminal or other charges may hire lawyers to submit employees and directors to internal interrogation. Any information gained from those interrogations may then be passed on to the authorities.
As Robertson explains, in an internal investigation conducted by company-appointed lawyers, company and not the individuals, holds the privilege. Individuals are forced to waive their rights.
"We've never had a culture in the UK where the business conducts its own legal investigations into criminal conduct," she says. "This makes directors extremely vulnerable."
The proposals also raise important insurance issues. It's unlikely, for example, that current directors' and officers' (D&O) policies would provide legal cover in the case of internal interrogations or for defence in criminal court cases.
The immediate catalyst for DPAs is the Innospec case, in which the Serious Fraud Office (SFO) negotiated a $12.7m (€9.8m) settlement with the UK subsidiary of the Nasdaq-listed company after its executives admitted paying bribes overseas.
An earlier settlement in another case with BAE Systems, although since suspended, also stoked the debate about whether Britain needed its own statutory framework for such cases.
In a critical judgment on the plea agreement with Innospec, Mr Justice Thomas ruled in March that the director of the SFO "had no power to enter into the arrangements made and no such arrangements should be made again".
The imposition of a sentence was a matter for the judiciary alone.
Corruption Watch, a ginger group fighting corporate bribery, also slammed the SFO's strategy of negotiating settlements in cases of overseas corruption as "far too lenient, utterly non-transparent and potentially unconstitutional".
Own framework
Innospec's counsel Nicholas Purnell QC also argued in favour of England and Wales establishing their own statutory framework. This was mainly because of the "draconian certainty" of US legal authorities dominating any global settlements, such as in the case of Innospec, and imposing massive fines (Innospec's US parent company paid almost $38m to the US authorities).
In fact, legal sources believe that corporate fines in the UK will in time rise to match those in the USA, as is happening in the financial sector.
While the US system has its merits, it also has serious flaws. Robertson says: "I'm quite sure we are going to inherit some of their problems."
Key facts - deferred prosecution agreements
- Expected to come into force in 2013:
They will only be available to commercial organisations (not individual directors and officers) and only with respect to economic crime
They will be an additional tool available to prosecutors (the SFO, Crown Prosecution Service, FCA and Office of Fair Trading), alongside civil recovery orders and criminal prosecutions
They will be negotiated by the prosecutor and the defendant, but a judge will be required to approve, and may require changes or reconsideration of whether the case is even suitable for such a disposal
Initial stages of negotiations will be confidential but finalised DPAs will be publicly available documents.
- Likely to include:
An agreed statement of facts and wrongdoing (including a laying of blame with named individuals)
A time period for the duration of the agreement
A financial penalty, disgorgement of profits and reparation to victims
Measures to prevent future offending such as monitors or agreement to withdraw from certain markets
Removal (which would most likely lead to prosecution) of implicated senior executives.
- Failure to comply may result in prosecution for the original offence
- Defendant commercial organisations are likely to assist in the prosecution of implicated individuals by providing information and evidence to prosecutors as part of negotiations for a DPA
- Expected to encourage more self-reporting by commercial organisations
- Currently no protection or representation in the process for individuals implicated
- A code of practice is expected.
Insured or not?
The introduction of deferred prosecution agreements would pose a multitude of insurance problems in the boardroom.
According to sources, off-the-shelf D&O policies are unlikely to provide the protection that directors generally assume.
For example, any admission of wrongdoing could effectively burn up a policy.
"Making admissions without insurers' approval may invalidate coverage," points out Frank Thompson, a senior associate in the London office of commercial lawyers K&L Gates.
Also, if a director is convicted, an insurance firm may be able to claw back legal costs or simply refuse to pay up.
Another common misunderstanding is the assumption that the articles of a company provide full legal indemnity when this may not be the case.
Directors may not be able to enforce indemnification rights set out in the articles as legally the articles are a contract between the company and shareholders.
According to the best advice, directors should seek out an insurance broker and discuss their specific concerns. In many cases they will have to buy a tailored policy to cover risks directors will face under a DPA statutory framework.