Government has declared three days of national mourning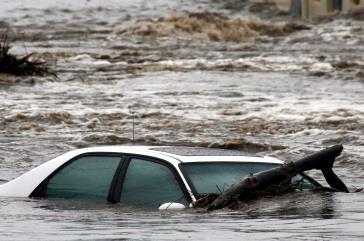 Catastrophic flash floods have killed 57 people in Argentina while hundreds remain homeless in what authorities called "an unprecedented catastrophe".
Officials say many victims fell and drowned while trying to climb onto roofs and treetops, while others were electrocuted, according to the BBC.
Some 100,000 properties were destroyed by the floods in the worst affected town, La Plata according to mayor Pablo Bruera.
More than 3,000 people had to leave their homes, and 80,000 were deprived of electricity, with two of La Plata's hospitals also affected by the power cuts.
Although the torrential rains have stopped and the waters have completely receded, power lines are yet to be restored.
Hundreds of government workers are distributing water, food supplies and clothing at dozens of shelters across the province.