Markets respond positively to agreement that stops key spending cuts and tax rises – but long-term fears remain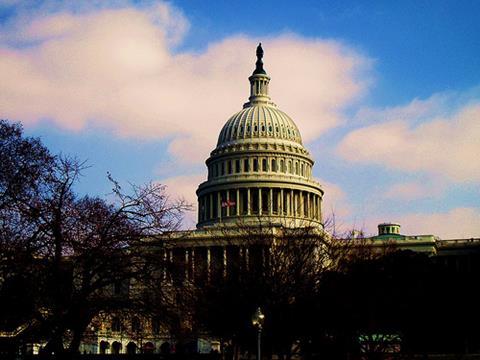 Stock markets around the world have today risen sharply after US politicians agreed a short-term deal to stop the country going over the so-called 'Fiscal Cliff'.
Shares in Europe were up by broadly 2% in early afternoon on the first day of trading in 2013. The Dow Jones was also 1.8% higher on opening.
Before an agreement was reached, spending cuts and tax rises worth US $600bn were due to be triggered on 1 January - this could have plunged the US and many of its international trading partners back into recession.
Republicans and Democrats were locked in a stand-off for many months over the issue until a consensus was reached at the eleventh hour.
But the global markets' euphoria could be short lived as the agreement is only a brief compromise that will last for two months.
Steven Englander, head of global G10 currency strategy for Citigroup, said in a research note reported by Reuters: "If the political outcome continues to be avoidance of long-term measures and short-tem fixes that avoid politically difficult territory, the policy mix of easy fiscal and easy money will remain in place for an extended period.
"Even with somewhat better growth prospects, the policy mix and returns to fixed income, the mainstay of foreign buying of USD assets, remain unattractive. So we have a USD that is likely to remain under pressure."