Wikileaks and Anonymous lashed out against the Austin, Texas, based intelligence firm, Stratfor, publishing the first tranche of five million confidential emails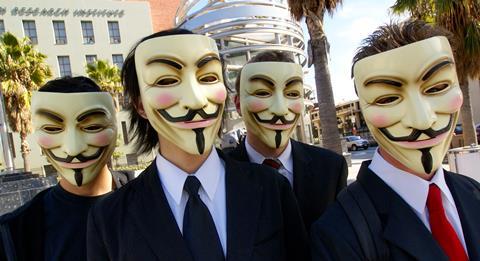 It was revealed this week that the 'global intelligence' company Stratfor (with ties to the CIA) had lost more than five million emails as a result of a hack (linked to the 'hacktivist' group Anonymous) when Wikileaks said it would begin publishing them for all to see on its whistleblowing website.
Wikileaks began publishing the hacked emails on Monday (February 27), which could unmask some of Stratfor's network of secret sources and shed some light on the company's vague description of itself as a publisher with an "intelligence-based approach to gathering information".
Stratfor said in a statement that it will not validate the authenticity of any of the emails published.
Hackers associated with Anonymous said in early 2012 they had stolen the email correspondence of some 100 of Stratfor's employees and were planning to publish the data so the public would know the "truth" about Stratfor operations.
Stratfor stressed in a statement that their systems have been rebuilt and made secure since December, when the emails are believed to have been stolen.
"For subscribers and friends of Stratfor, we stress that the disclosure of these emails does not mean that there has been another hack of Stratfor's computer and data systems. Stratfor's data systems, which we have worked hard to rebuild since the December hack, remain secure and protected," read the statement.
Stratfor described the attack as an "attempt to silence and intimidate the company", saying they "will not be silenced and will continue to publish" their content.
After the attack in December, the credit card details of more than 30,000 subscribers to Stratfor publications were also posted oline. They included those of former US Secretary of State Henry Kissinger and former US Vice President Dan Quayle.
WIkileaks said (in a statement about the attack) that the material obtained would contain "privileged information about the US government's attacks against Julian Assange (Wikileaks' founder) and Stratfor's own attempts to subvert WikiLeaks". They claim to have found over 4,000 emails mentioning Assange or WIkileaks.
Assange is currently under house arrest in Britain, fighting extradition to Sweden for questioning over alleged sex crimes.
In an interview with Reuters, Wikileaks founder Julian Assange said about Stratfor: "Here we have a private intelligence firm, relying on informants from the US government, foreign intelligence agencies with questionable reputations and journalists."
Wikileaks's statement mentioned that Strafor allegedly did "secret deals with dozens of media organisations and journalists – from Reuters to the Kiev Post". The whistleblowing website said that all of the emails will be published over coming weeks.
A hoax email circulated shortly after the release became public declaring that Stratfor's CEO George Friedman would resign following the scandal.
The hoax was immediately rejected by Stratfor in a tweet reading: "Contrary to information circulating on the Internet, George Friedman has not resigned and remains CEO of @Stratfor".