For the past two years, Ferma has been scoping out its framework for a pan-European risk management certification programme. Almost ready to launch, the federation's incoming president reveals more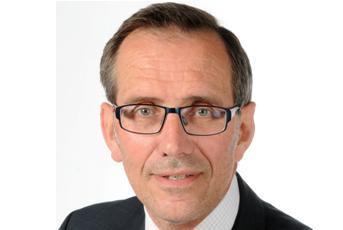 It's going to be a busy couple of years ahead for Jo Willaert, the next president of the Federation of European Risk Management Associations (Ferma).
Currently corporate risk manager for Antwerp-based analogue and digital imaging systems manufacturer and distributor Agfa-Gevaert, Willaert is set to take over the Ferma presidency from Julia Graham on 7 October.
He has bold plans for the federation. During his two-year term, the multilingual Belgian is determined to complete its professional certification project, increase European-level influence for risk management and further develop Ferma's biannual benchmarking survey.
"Julia, Michel and the rest of the steering group have over the past two years done a tremendous job in developing certification – to the point where we will be ready to launch," says Willaert. "My part will be the implementation [of this] over the following two years and seeing it established and embedded once the development time is over.
"I believe certification will create a stronger recognition of the role of the risk manager. Outside financial services, where the role of chief risk officer and risk manager is more established, partly because the sector is more regulated, there are as many definitions of 'risk manager' as there are companies. It depends on the culture of the organisation – there are risk managers located in the financial function, in HR, in property or in environmental protection. Certification and what it stands for will help reduce that uncertainty and create recognition of risk management and, with it, the job of risk manager."
According to Willaert, the key to making a success of this programme is ensuring that the result gives risk managers a real competitive advantage in their organisation, the profession and the broader job market.
"To do this," he says, "the content of the examination must reflect a level of difficulty, which demonstrates the high quality of a certified risk professional.
"We must also ensure the whole programme is adapted to the 22 national association members of Ferma in terms of consistency, affordability and technical accessibility."
"This is a unique strength of the Ferma certification," he continues. "To be representative of different national risk management needs and cultures. No other programme could claim to take into account the diversity of risk practices in Europe."
Like many before him, Willaert came to risk management after success in other areas of corporate life and he brings with him a broad perspective and a bold ambition for what the sector can achieve. After gaining a law degree from the Rijksuniversiteit Gent in Belgium in 1974, Willaert held senior positions in insurance broking and consultancy within the Sedgwick organisation (which was acquired by Marsh & McLennan in 1998). Willaert then joined the Agfa-Gevaert Group, where he designed and took charge of the firm's worldwide insurance programmes. He also led the design of a tailor-made ERM solution for the group.
"For all risk managers, today's and tomorrow's challenge is to demonstrate that without proper risk management in place, large organisations are almost blind to the next disruptive change," he says.
"Board members will also find it increasingly difficult to discharge their onerous risk governance responsibilities.
"The risk professional can help. If risk managers can help to anticipate, foresee and evaluate the next threats or the next technologies that will turn around the world in which we live and work, then they can adjust and seize opportunities more efficiently and effectively than their competitors.
"This is not about short-term financial returns but about the long-term survival of their organisation, because it is agile and does not get caught by surprise.
"No organisation wants to be the next victim of a new Uber, Airbnb, Amazon or the next major crisis – geopolitical, natural and financial or reputational – which might force it to stop its activities in a given country or more widely."
To do this, risk managers need proper access to the board and the C-suite. And while the profile of risk management has never been higher, Willaert believes there is still work to do.
In addition to ensuring proper communications within their organisations, Willaert believes that, as a profession, risk managers need to make sure their voice is being heard loud and clear at a European level and beyond. Willaert is committed to raising the profession's profile by reinforcing Ferma's position representing the risk management and insurance function with the European Commission and other representative lobbying in Europe.
"I am a European in my bones," he says. "We intend to be recognised players in the discussions about risk in the risk management community and in the insurance markets across Europe."
Commission partnership
European Commission president Jean-Claude Juncker's focus is on growth, investment and jobs, and Willaert believes Ferma's goals are closely aligned with these priorities. "Cutting red tape is also another objective of the current European Commission and this is in line with our messages," he says.
"Whether it is about the review of the Environmental Liability Directive (ELD) or the inclusion of new requirements as regards financial transparency, Ferma will take care to see that EU laws are shaped in a waythat avoids unnecessary burdens for risk managers in their daily tasks."
Willaert points out that the Commission has already shown that it is open to the views of risk managers – it funded training on the ELD for risk managers that was held at Ferma offices in June.
"We received this funding because the Commission knows risk managers have a key position in their organisations when it comes to dealing with environmental incidents, pollution and prevention of incidents," says Willaert.
The new Ferma president will also need to help steer the organisation through its next benchmarking project, along with the associated European Risk and Insurance Survey and report.
"We are very proud to say that more and more participants are replying to that survey, so the results provide representative benchmarks for risk management in Europe," says Willaert. "It is also a work in progress and I will be happy to see how it develops as the survey committee gets to work."
The process will begin with a committee of risk managers and sponsors considering how the questionnaire should evolve.
"The questionnaire and its results give precious indications to guide our work as a European federation," says Willaert. "In 2014, for instance, we asked risk managers what should be the priorities in terms of lobbying at EU level.
"This has given us a helpful indication on where we should concentrate our Efforts, such as Solvency II, the ELD or financial transparency."
It's a huge workload, but Willaert has the full support of outgoing Ferma president Graham. "Jo is a great professional and a pleasure to work with," she says. "It has made a big difference to be able to share thoughts, views and ideas with a close colleague. We have worked in partnership.
"Jo's experience as deputy president will allow for a seamless transition from one presidential term to another," she adds, "and it will facilitate continuity in the delivery of Ferma strategic objectives and projects. He will make a great president and Ferma is in good hands."
Willaert promises: "I will give the best of myself as incoming president to defend and promote the vision and objectives of our association, and more specifically use all opportunities to increase the recognition of our professional status."