BASF's senior-vice president in corporate insurance Dr. Eberhard Faller on picking the right industrial insurance and getting maximum value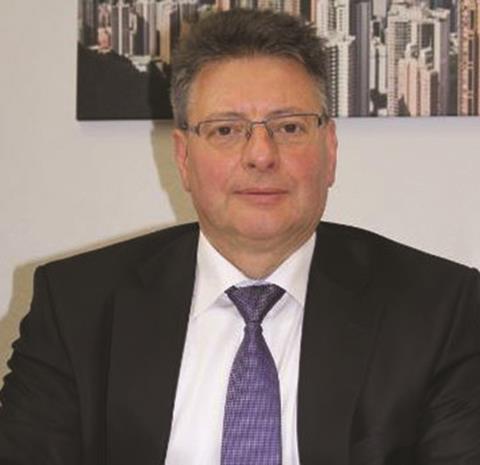 Dr. Eberhard Faller, senior vice president Corporate Insurance BASF SE
Q. What, in your opinion, is the value and significance of industrial insurance?
A. The majority of our global premium spend covers the high-risk insurance lines that provide a meaningful balance sheet protection to the company under our catastrophic cover concept. This focus on insuring the unforeseeable catastrophic event and mitigating the associated financial impact is what actually determines the perception of industrial insurance as a real value driver. In other words, we transfer such risks to the professional insurance market that under cost-of-capital considerations our captive is unable to retain and self-insure.
The rest of the portfolio, i.e. the more service driven or even mandatory insurances, are characterized by best pricing and service levels. These products simply have to function without process deficits to foster a positive image also in this product category.
At the end of the day, we label insurance as a financial product that needs to be optimized in line with the business nature and claim record of a company. More financially expressed, one could say, insurance serves as the most cost effective deployment of risk capital in a company.
Q. How do you choose the right product? What should RM be looking for? And what should they be avoiding?
A. Corporate Insurance at BASF is not acting in isolation but closely communicating with the Operating Divisions and certain Functions. New insurance products or solutions therefore are the result of a number of so-called risk dialogues with our counterparts who are all the best qualified to talk about their own respective business.
On a personal level, I have learned a great deal from creating our Cyber Policy, which we at Corporate Insurance would have structured very differently – and it would have been an inferior programme as a result – if we hadn't had some serious, in-depth risk dialogues with colleagues. Definitely, I would want to avoid acting as an island of expertise. We all need to talk more.
Q. How do you build a successful insurance function?
A. A successful corporate insurance function is able to offer a concise and understandable concept to senior management and other stakeholders. If the underlying insurance philosophy is clearly communicated and understood internal stakeholders will actively participate in the dialogue and the future structuring of new or amended insurance solutions. This way insurance is developing sophisticated solutions based on a participating and engaged internal business partner.
Q. How important is internal marketing?
A. Professional Excellence is the basis of our success. Professional excellence stands first of all for having the highest possible technical knowledge and practical experience in all lines of businesses, coupled with a strong service mentality towards our internal business partners.
Furthermore, we represent strong corporate governance by deploying principles of a procurement organization while nurturing professional business relationships with our counterparts from the insurance sector. Finally, in case of major claims we need to act on the spot as such incidents do sustainably paint the internal image of our function in the company. Internal marketing is an important task of any manager in a global network.
Q. What relevant lessons have you learned at BASF?
A. Our function is a technically difficult one and requires "simple" but regular information and communication. We need to understand from our internal business partners their changing business environment or challenges and develop solutions for their relevant requirements to stay in business and act successfully. So, we need to balance the setting of global standards as a cost effective approach while maintaining crucial business specific requirements. In other words, a "once-size-fits-all" approach that is palatable to all businesses from big to small and from upstream to customer-oriented. This is "a nice task and concurrently huge challenge", I would like to add.
Q. What do you see as the major challenges facing German risk managers in 2014/15?
A. Of course, I would need a crystal ball to judge the claim expectations and market development when we face an ever growing landscape of risks that German companies are exposed to. But I believe it is fair to state that the rapidly expanding opportunities in dealing through the internet are or will cause a somewhat correlating widening of risks in this sector.
Obviously, professionally organized IT functions do respond with appropriate initiatives and investments to counter such developments.
Other than that we do face a trend of growing political and military crisis so that associated insurance cover might be demanded more in the future by Risk Managers.
Finally, I do see more Risk Managers incorporating employee benefit related insurances under their operative purview.