This article looks at the impact on the company's reputation and what, in my view, could have been done to mitigate the negative publicity. By Shane Russell, crisis management specialist, red24assist

Product safety issue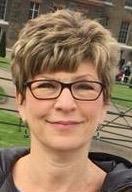 In November 2015 a safety alert was issued: approximately 100 types of Creda, Indesit and Hotpoint tumble dryers, all brands owned by Whirlpool, were identified as potential fire risks as a result of fluff accumulating near the heating element.
Whirlpool's initial advice to customers was that they could continue to use the tumble dryers as long as they didn't leave them unattended. The company decided to deal with the issue by modifying the potentially dangerous machines in customers' homes, or by offering to replace the machine for £99.
The first step in any potential crisis is a threat assessment based on the available evidence. Two crucial factors are the likelihood of harm and the potential seriousness of any harm. In this case, although the likelihood of harm was fairly low -millions of tumble dryers had been sold and there were only a small number of fires- the potential impact if the machine caught fire was huge. The only publicly justifiable decision would have been to advise customers not to use the machines until they had been modified.
Public concerns over fire safety
In 2016 following a fire in a west London tower block caused by a faulty Indesit dryer, the London Fire Brigade published the following in their newsletter:
"After this devastating fire we now want the Indesit's parent company, Whirlpool, to change their current advice to consumers as a matter of urgency. […]
We want this change because we attend nearly one fire a day involving white goods. While there is a fire risk people should not use their appliance until it has been checked and repaired.
Five concerns about Whirlpool's current advice:
1. The safety notice was issued due to the danger of fire and any fire has the potential to endanger life and property.
2. It's impractical for most people to remain with an appliance for the duration of a drying cycle.
3. If the dryer does catch fire while it's attended this still presents a risk to the occupants.
4. If the owner attempts to put out a fire in an appliance they could be putting their life at risk. […]
5. The time a fire may break out because of a fault is unpredictable. The ignition of fluff accumulated around a heating element may cause a smouldering fire which might not be discovered until the appliance has finished being used and the owner has gone to bed."
In any crisis the company needs to be in control of the situation and be seen to be prioritising consumer safety. Not only was their advice inaccurate because a fire could break out after the machine cycle had finished but it appeared to be shifting responsibility for their safety on to the customer.
It was not until February 2017, following public pressure from a number of sources, that Whirlpool finally told customers to unplug the machines and not to use them until they had been modified.
Whirlpool very quickly became seen as reactive and unhelpful and reluctant to recall their products until pressurized to do so. They used the argument that Peterborough Trading Standards Officers had approved their initial advice and decision not to recall. Experience shows that consumers and the media regard the manufacturer as the one responsible for consumer safety, and it does not help to try to deflect criticism.
Media response
'Deadly ' tumble dryer owners forced to wait for replacements. West Country ITV news Dec 2016
Action needed on fire risk dryers says trading standards chief. BBC News 18th March 2016
Tumble dryer scandal: Now Whirlpool charging £99 for 'faulty' replacements. The Telegraph March 2016
Customers 'not getting the full facts' about fire risks posed by Hotpoint tumble dryers, whistle blower tells ITV News. ITV news April 2016
Have you got a 'killer' tumble dryer? Guardian September 2016
Whirlpool named 'worst offender' for white goods fires in London. Guardian November 2017
Up to one million fire hazard Whirlpool-made tumble dryers still in use in British homes, report says. ITV news 2018
Government response
In January 2018, a parliamentary report by the Business, Energy and Industrial Strategy Committee (BEIS) was published. Rachel Reeves MP, BEIS Chair, said:
"Whirlpool's woeful response to the defect in its tumble dryers has caused huge worry to people with these appliances in their homes. Their delayed and dismissive response to correcting these defects has been inadequate and we call on Whirlpool to resolve issues urgently. Whirlpool must once and for all put an end to the unacceptable situation where a million machines are acting as potential fire hazards in people's homes."
A spokesperson for Whirlpool said: "Whirlpool's extensive on-going tumble dryer modification campaign has achieved a resolution rate more than three times the industry average for a product recall.
We have provided resolutions to 99.9 per cent of all consumers who have registered, and resolved 1.7 million affected tumble dryers.
While it may be true that their campaign had achieved a resolution rate more than 3 times the industry average it did not answer the criticism by the BEIS that there are still machines posing fire hazards in people's homes. The company's response sounded defensive rather than apologetic and sincere.
One way to balance the above statement, for example, would have been to add: "Although we have provided a resolution to 99.9% of all consumers who have registered, we fully appreciate the worry and inconvenience caused by this issue, and offer our apologies to everyone affected. Product safety is our primary concern and we realize that on this occasion we fell short of the high standard rightly expected of us".
Outlook
In February 2016 a report on the findings of an independent review into product recall made a number of recommendations, and in January 2018 the Government created the Office for Product Safety and Standards to oversee responses to large-scale product recalls. They have also called for a full response by the government to the findings and recommendations of the independent review. We expect the Government to be more involved in product safety issues and to tighten scrutiny on how companies respond in these situations.