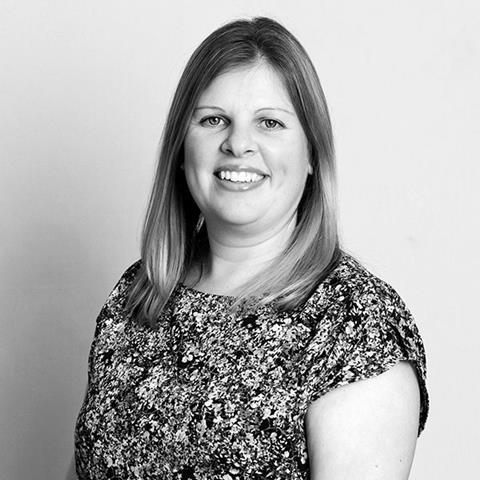 AIG, stand: 29-30
Who will be there?
AIG has a team of experts from across the business to provide attendees with access to a broad range of specialists, including, Jon Gregory, global head of kidnap & ransom and crisis solutions, who presented on the topic, No crisis too small in the hub yesterday (Monday 3 June). Noona Barlow, head of international financial lines claims, and Stephanie Manson, head of commercial institutions UK financial lines, who will dig into D&O claims and the challenges facing insurers and insureds in the workshop D4, Is there any good news? on Tuesday. Also in attendance is Kelly Hunter, client engagement leader, AIG (pictured), who will be on hand to discuss key topics with delegates.
What's on their agenda?
Under the theme, Risk and reason, AIG will highlight three main areas of expertise. First, our multinational capabilities, which remain market leading and are enhanced by our technical knowledge. Second, our cyber offering, including the 24/7 first response service which provides, as standard, forensic IT, specialist legal and PR support within an hour of a call to our hotline. And finally, our superb claims operations, which are embedded in the business so we can put the customer front and centre of our response. We will be talking about how we support our customers in the event of an incident, as well as how our unparalleled data analysis can help clients reduce their risk exposures.
What should be on risk managers' agenda?
The key areas to discuss with insurers should be:
1. The challenges of a hardening market with many insurers applying a greater focus on risk selection and capacity management.
2. The importance of understanding your cyber exposure in an ever-changing risk environment and the risks faced by the board.
3. The increasing severity of D&O claims arising and what that means for the market as a whole.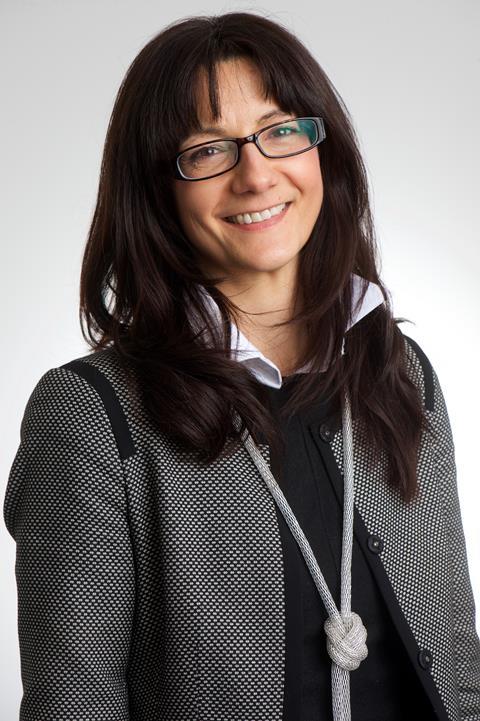 Aon: stand 66
Who will be there?
Attendees from our senior leadership team and solutions lines include: Jane Kielty, managing director – national, commercial risk); Michelle Mason, managing director – global and specialty, commercial risk (pictured); Eddie McLaughlin, chief commercial officer, Aon's Global Risk Consulting; Laurence White, chief broking officer, commercial risk; Grant Foster, managing director, Aon's Global Risk Consulting; Richard Sawyer, director – head of UK terrorism risks, commercial risk; and Paul Ramiz director, reinsurance solutions.
What's on their agenda?
We will be launching the results from our 2019 Global Risk Management Survey, which identifies the risks our clients and prospects are concerned about and how they approach managing those risks. We will also be showcasing innovative new tools and solutions including Aon's CyQu, an innovative self-assessment tool enabling clients to evaluate and understand their cyber risk posture, and Aon's 'Genesis' product which is designed to respond more effectively to the changing terrorism threat, and includes a non-damage business interruption element. The team will also be focused on parametric solutions, the 'insurance of tomorrow', which uses data and analytics to offer more tailored and targeted non-traditional client solutions in response to triggers such as weather and terrorism.
What should be on risk managers' agenda?
Our 2019 Global Risk Management Survey has found that, in the UK, companies rated reputational damage, cyber-attacks and the impact of Brexit as their greatest concerns currently. When considering future risks, the impact of Brexit remains high (3), while economic slowdown emerges at the No. 1 forward-looking concern. For future risks, companies also placed greater importance on challenges such as a failure to innovate/meet customer needs and difficulty attracting or retaining top talent. The survey highlights the growing interconnectivity of risk faced by organisations today; cyber risk is a major contributor to damage to reputation and brand as well as business interruption, which is also influenced by Brexit and economic slowdown.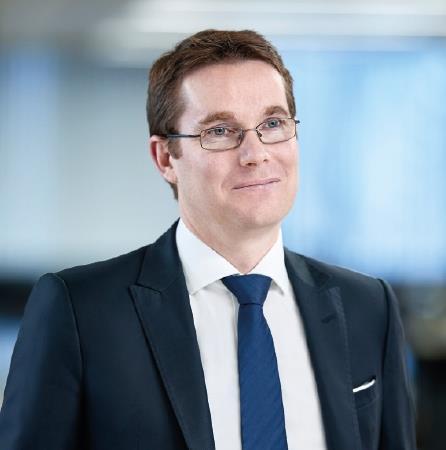 Aviva, stand: 39-40
Who will be there?
Key senior stakeholders are as follows Patrick Tiernan, MD GCS UK & Europe (pictured);Nick Major, chief underwriting officer, GCS; Ross Harrington, client & trading director; Chris Hughes, head of corporate claims; Chris Andrews, head of risk management; as well as the GCS client relationship managers and heads of underwriting.
What's on their agenda?
The point of discussion this year will be around our prevention first philosophy; helping businesses prevent the avoidable, protect the unavoidable and build resiliency. We work closely with businesses to identify and understand their key concerns, use a proactive preventionbased risk management approach in our tailored programme development and offer a myriad of innovations and services from our extensive partner network. But should the worst happen, we place prevention technology and services at the centre of our post-claim experience to build resilience and ensure no lessons from today go unheeded tomorrow.
Having recently announced a new strategic partnership with the Hartford to expand our capabilities in North America, we are also keen to share our strengthened multinational proposition in specialty and casualty classes, which supplement existing strong capability in property and general liability.
What should be on risk managers' agenda?
In times of uncertainty and rapid change, a key area of focus is the resilience of their businesses – their owned physical assets, their supply chain, their reputation and their people. The topic of our workshop is Claims: from defensibility to attack and covers the changing employment landscape – agile working, use of subcontractors etc - and how this could impact the claims environment; something that should certainly be on a risk manager's agenda.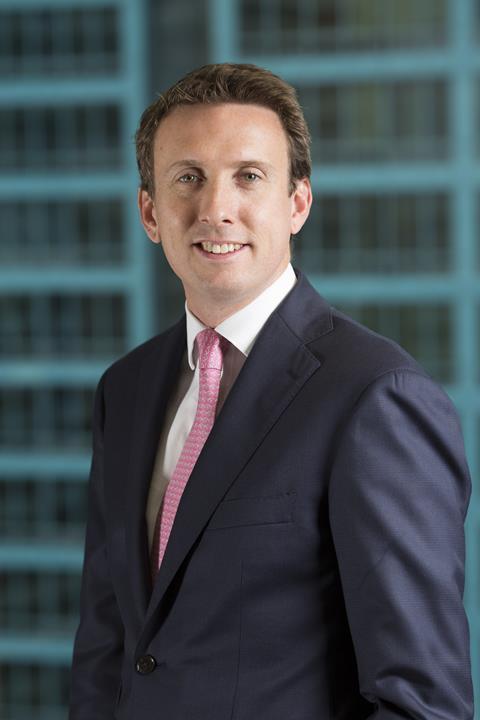 Berkshire Hathaway Specialty Insurance, stand: 12
Who will be there? Chris Colahan, president, UK & Europe (pictured); Andrew Walker - head of claims, Europe; Christian Crozier, vice-president casualty, UK & Ireland; Sean Mannion, head of property, UK & Ireland; Paul Collins, portfolio manager, corporate property, UK & Ireland; Vanessa Maxwell - head of professional indemnity & cyber liability, UK & Ireland
What's on their agenda? At Berkshire Hathaway Specialty Insurance (BHSI) we are building a forever business. Our core principles of respect, integrity, excellence, collaboration and passion form the basis of our corporate culture. Through developing relationships with our customers, brokers and teammates we look to understand risk profiles and create cross class solutions for each insured's specific insurance needs. Our unprecedented financial stability, customer focus and underwriting discipline allow us to take a long term view as we move into the new world providing new solutions.
What should be on risk managers' agenda?
Ultimately the core focus for risk managers should be to protect their organisation, their customers and their employees. As new areas of risk constantly emerge and increase in both complexity and severity, we encourage risk managers to remain focused on identifying, quantifying and mitigating risks that do – or potentially could - affect their organisations. We believe that this involves internal focus and also partnering with external advisers and insurers.
Accordingly, risk managers should look for a deep knowledge base, a long-term commitment, and financial strength from their insurance partners. At BHSI we are committed to understanding the risk profile of our customers' businesses to provide the support risk managers need for the long term.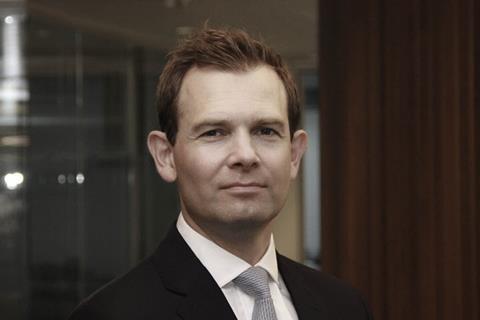 Swiss Re Corporate Solutions, stand: 94
Who will be there?
Jake Algar, head UK & Ireland (pictured); Nigel Bamber, key account manager; Nick Waghorn, senior client manager; Shelley Wright, headManchester hub; Thomas Keist, marketing IRS EMEA.
What's on their agenda?
On top of our innovative solutions and our industry value proposition on construction,renewable energies, manufacturing, and transportation, we would like to discuss our recently launched solutions, with risk managers who are managing international programmes. We want to learn what their pain points are and demonstrate how technology is improving communications & transforming how global programmes are currently being serviced. We have some game-changing propositions on how technology can transform such programmes.
What should be on risk managers' agenda?
On top of the big challenges they are facing, for instance, in the areas of non-damage business interruption and cyber, keeping an eye on the most meaningful protection for their companies' balance sheet. More information, please see: www.corporatesolutions.swissre.com/insights/ events/airmic-2019.html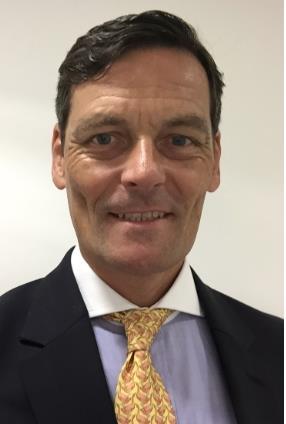 Ventiv, stand: 75
Who will be there?
Steve Cloutman, managing director; David Thomas, director (pictured); Angus Rhodes, global product manager; Kiran Nobeen, director of professional services, EMEA; Mike Sinclair, client delivery lead
What's on their agenda?
We have recently launched Ventiv Analytics Cloud, which is a major evolution for Ventiv. As a unified cloud-based application, we have integrated all our advanced analytics products into a single solution. With our advanced data modelling, including enhanced integration of third-party data, the Ventiv Analytics cloud is a complete solution: scalable, cost-effective, and accessible anywhere over any device."
What should be on risk managers' agenda?
Risk managers should be able to respond to the demand from senior executives for greater visualisation and analytics, enabling them to uncover correlations and draw insights into their business that might otherwise remain hidden.
Ventiv will be demonstrating Ventiv Analytics at its Airmic workshop, Tuesday 4th 12pm