StrategicRISK finds out what's on the agenda at this year's conference
Allianz Global Corporate & Specialty, 63 & 64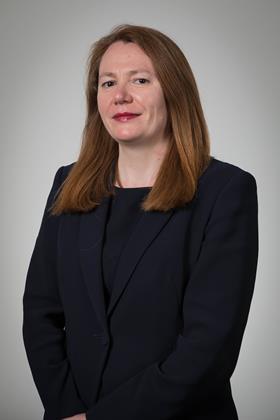 Who will be there?
We have UK deputy chief executive, Tracey Hunt (pictured), taking part in the key panel event at the conference, discussing how businesses can succeed in the new world environment and how the insurance industry is adapting to meet the expectations of its customers. We also have a strong multinational team attending from across the business including: alternative risk transfer, Allianz Multinational, Allianz XSE (cross-functional smart evolution), aviation, property, liability financial lines, claims, risk consulting, marine and our market management team.
What's on their agenda?
As ever, the Airmic annual conference is a great opportunity to meet with, and importantly, listen to clients and brokers and discuss their evolving needs and understand what they see as their top and emerging risks. It's an opportunity for us to think of how we can develop, enhance and elevate the relevance of our products and services through innovation and know-how.
What should be on risk managers' agenda?
Loss of reputation and/or brand value, business interruption following a cyber-event and political uncertainty are the top three risks that are top of risk managers' minds, according to the Airmic Annual survey results. These very much echo the concerns that have emerged in our own Allianz risk barometer 2019 and new 'AGCS trend compass.' Cyber is now a core concern for businesses. Business interruption is ever more complex and costly and disruptive technologies like connectivity, artificial intelligence or quantum computing are combining with socio-economic trends to utterly transform business as we know it.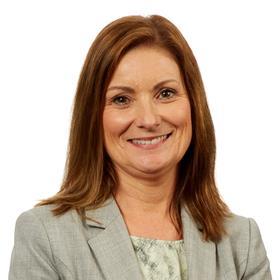 AXA XL, 44
Who will be there?
Louise Piper, UK client and distribution leader (pictured); James Tuplin, head of cyber and technology, media and telecoms – international financial lines; Simon Price, head of international M&A and many more
What's on their agenda?
For AXA XL, the Airmic conference is a great opportunity to present our One AXA philosophy to risk managers and insurance buyers first-hand, and to connect with them to hear what is on their minds.
For us, topics of particular interest this year include mergers and acquisitions risk and insurance coverage; the evolving nature cyber risk and ways to manage and transfer it; innovation opportunities and challenges; and employee liability, health and wellbeing.
What should be on risk managers' agenda?
We are hearing from clients that topics such as geopolitical changes, reputation risks, cyber, and employee health and wellbeing are front of mind this year. These are diverse and challenging issues, and the Airmic conference is a great chance for us to sit down with risk managers and insurance buyers to talk some of them through and learn more about how we can support them.
Beazley, 87/88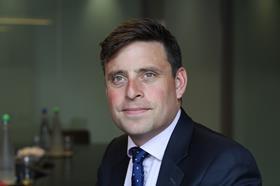 Who will be there?
Michael Attwell, A&E and construction liability underwriter (pictured); Mike Tewfik, cyber and executive risk underwriter; Emma Pereira, international liability underwriter; Alessandro Lezzi, focus group leader, international cyber & tech; and Jimaan Sane, cyber & executive risk underwriter
What's on their agenda?
Meeting risk managers to understand how we can apply our expertise and specialist insurance solutions to help manage their risks and support their businesses. Our underwriters and claims specialists bring a diverse set of skills and experience in managing international risks and are keen to share how our products and services are designed to meet the precise and often complex needs of clients.
What should be on risk managers' agenda?
Understanding how to adapt and respond to current and emerging risks created by our increasing reliance on data and digital technology and its influence on customer behaviour. It is at events like Airmic where we have the opportunity to share ideas and develop our understanding around what digitalisation and an increasingly interconnected world mean for managing risk today and in the future.
Chubb, 31-34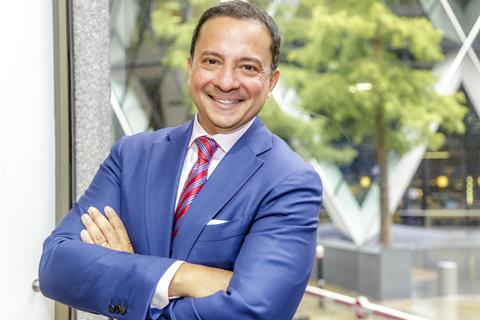 Who will be there?
Suresh Krishnan, head of major accounts division (pictured); global client executive team; Mark Roberts, P&C chief underwriting officer, UK & Ireland; plus representatives from cyber; financial Lines; environmental; claims; A&H; industry practices; property; casualty; terrorism, marine and risk engineering.
What's on their agenda?
We are holding a workshop: How risk managers can best engage with their boards to highlight the benefits to the balance sheet for newer and non-traditional insurance products. The session will look specifically at three areas and how best to engage at board level on each. The workshop will incorporate claims scenarios, risk engineering, technology and the financial issues relating to terrorism, business travel and multinational captive programmes. We will also be launching a white paper on cyber.
What should be on risk managers' agenda?
Board engagement and cyber
FM Global, 70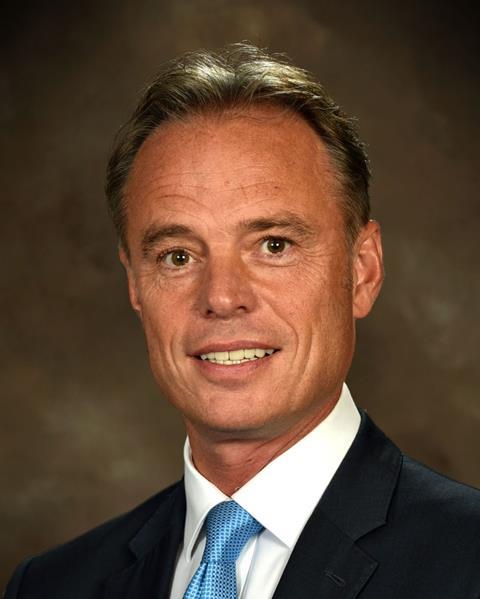 Who will be there?
FM Global's London operation's team, led by managing director, Philip Johnson (pictured), will be at Airmic for the duration of the conference. They are joined by FM Global's EMEA cyber consultant, Tiago Dias, as well as representatives from AFM, specialising in commercial property insurance for the middle market.
What's on their agenda?
FM Global aims to provide risk managers and businesses with the tools and insight for building resilient businesses, through the protection of commercial property and equipment. With this in mind, FM Global will be focusing on topics such as predictive analytics and cyber management strategies and the value of big data for smart decision-making.
What should be on risk managers' agenda?
In a constantly transforming world, risk managers can be the linchpin for businesses considering these changes. Risk managers have a broad perspective which allows them to identify and manage the risks behind the opportunities transformation brings. The 2019 edition of Airmic conference is an opportunity for them to understand current and future risks for their companies, and gain insight into the technology and tools which will support smart decision making and company resilience.
QBE, 50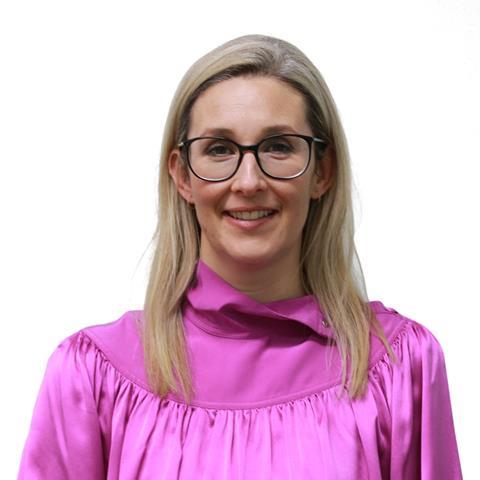 Who will be there?
Cécile Fresneau, UK executive director (pictured); Matthew Crane, director of market management; Grant Clemence, director of QBE's operational transformation programme; Phil Dodridge, head of analytics & disruption; Chris Gill, head of risk solutions
What's on their agenda?
Cécile Fresneau, will take part in the new solutions, insurance leadership debate: How can businesses succeed in the New World environment?; Phil Dodridge host the workshop: How can artificial intelligence change the risk landscape for businesses and their insurers?; Grant Clemence, will host the partner lunch: Reducing the burden of information requests on risk and insurance managers; and Chris Gill, head of risk solutions will host the workshop: Trends re-shaping the risk and insurance landscape
What should be on risk managers' agenda?
Effectively using data for more efficient risk management; learning about how new technology affects risk and insurance; and long-term risk planning and planning for a more unpredictable risk landscape
Marsh, 27 & 28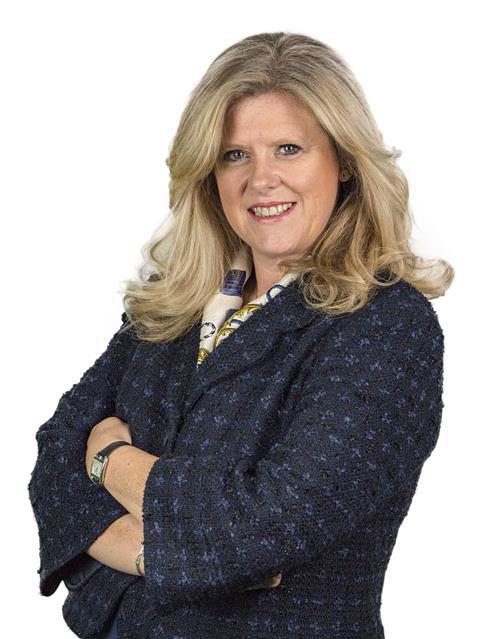 Who will be there?
Chris Lay, chief executive, UK & Ireland; Ailsa King, chief client officer, UK & Ireland (pictured); Charles Beresford-Davies, industry leader, UK & Ireland; Richard Smith Bingham, director, emerging risks, Marsh & McLennan Insights; David Stark, UK practice leader, enterprise risk and resilience; Kevin Walker, multinational client services leader; Clarissa Franks, placement leader, risk management practice; Robert Lewis, claims leader, client advisory services; Claudine Delavy, head of business development, risk analytics; Dave Cahill, senior partner, Marsh JLT Specialty; and Candy Holland, managing director, Echelon Claims Consultants
What's on the agenda?
Key Marsh spokespeople are on the conference programme: Richard Smith-Bingham and David Stark will host a workshop on complex uncertainties and emerging risks, while Dave Cahill will look at construction risks, post-Grenfell. In collaboration with Airmic, Marsh is launching a new guide which looks at emerging risks; other Marsh thought leadership to be launched at this year's conference includes a white paper focusing on the claims landscape. Marsh will also host a partner lunch, with former Welsh rugby international Gareth Thomas, focusing on workplace mental health and wellbeing. On the stand, Claudine Delavy will be demonstrating Blue[i], Marsh's powerful new digital analytics platform.
What Marsh thinks should be on risk managers' radars?
New and emerging risks, the rapidly-evolving nature of cyber threats, complex claims, and managing the total cost of risk.
Zurich, 36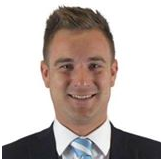 Who will be there?
Tulsi Naidu, UK chief executive, Zurich; Peter Davis, dead of distribution global brokers; Adrian Jenner, head of D&O UK ZCI; Lisa Williams, head of property, casualty & motor UK; Kumu Surendrakumar, head of risk engineering, UK ZCI; James Nicholson, head of claims, UK ZCI; and others.
What's on their agenda?
Zurich senior managers, subject matter experts and decision makers will be available and keen to meet customers to discuss their thoughts on market trends and how Zurich can help them on their business journey going forward. Our UK CEO, Tulsi Naidu, will be on the Zurich stand and is excited to meet customers and brokers at Airmic.
What should be on risk managers' agenda?
Risk managers should be thinking about the rapid changes in the market and key building blocks for risk management in the digital age focused on business governance, stakeholder management and effective management of the dynamic risk landscape. They need to understanding the macro risks their companies face, including the impact of climate change.