Getting executives involved in risk will create better cohesion and prevent different departments working in silos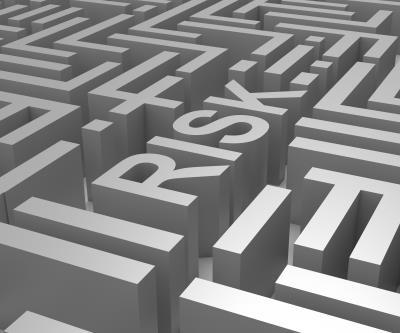 Top management must be involved in conducting risk maps if they are to fully understand the value of ERM, said Lionel d'harcourt, associé at risk consultancy firm Arengi.
Speaking before this morning's session about how to demonstrate the value of ERM, d'harcourt said: "The best way to involve top management in risk management and ERM is to get them to conduct a risk map with an experienced risk manager. Only by involving senior management and showing them how risk is managed through an ERM programme will they truly understand the value of the function."
D'harcourt will be joined this morning by four other panellists, Rachel Balmadier directeur du contrôle interne, des risques et assurances at Cie DES ALPES; Vincent Casanovas, risk and officer at Eumetsat, Denis Le Brumant, chargé de mission at Unedic; and moderator Danielle Wajsbrot, président directeur général de La Banque Postale Conseil en Assurances.
The panel will aim to answer three questions: How can risk managers sell the benefits of ERM across the business? How can we involve leaders and managers in ERM process? How can risk managers measure the added value of ERM?
On involving management, d'harcourt said: "Aligning the views of senior management and the risk team will help identify the risk priorities for the company. Once that is established, there will be a clear view as to what the risk portfolio is and this can be communicated to all departments across the business, which can then work together to improve business resilience."
"In some large organisation the risk team is made up of several professionals – risk managers, insurance buyers, internal control and audit, for example, and often these departments work in silos so there is not enough cohesion. By getting management involved in risk will create better cohesion because they can begin to understand where the expertise is and how to build the right to handle a particular risk.
On the second challenge of how to showcase the value of ERM, d'harcourt said integrating risk management into operations is a good start. "Embedding risk management concepts and principles into operational decision making will help to promote the benefits of the function.
"Top management is always grappling with several projects – the problem is that they do not always know with which projects to proceed and which ones to stop.
"Risk managers can help here because they will be able to assess and quantify the risks of each project and compare the threat level of each, as well as assess revenue expectations and advice on which ones to invest in and which ones drop immediately.
"In essence, risk management can be closely aligned to operations. But in order to get close to top management, risk managers need to be proactive about it.
"It is not the case that risk managers should do the job the operations team but they can provide support, guidance and tools to this department."
Although engaging top management is difficult, for some, the challenges begin with getting the go ahead from the top table to implement ERM.
On this, d'harcourt said the best approach to assess the culture of the business: "Take note of the company's culture, the way it is organised and its history. It's important to note facts such as whether there are centralised or decentralised departments, whether the business focuses on one particular country or several – all these elements are part of the business and risk managers really need to get to grips with that. ERM is a one-size-fits all approach. There is not one model that would work for all companies."