The business case is too strong to ignore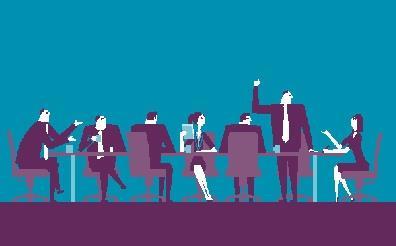 Nicolas Aubert, chief executive of Willis GB, is in little doubt: "Having a diverse workforce makes good business sense. People with different experiences and backgrounds enrich our business with diversity of thought, skills and creative ideas and can help us better serve our global clients and reach out to new markets.
"Our industry needs to get better at attracting the best talent if we are to continue to compete effectively in a global market."
He adds: "We recognise that to achieve this we need to create an inclusive workplace where people's individual contribution is valued, where we leverage their diverse talents and they can succeed in achieving their full potential."
Companies that embrace diversity gain market share and a competitive edge in new markets, according to research by the Center for Talent Innovation. And a survey of chief executives by PwC found that 85% of those whose companies have a diversity and inclusiveness strategy in place have improved their bottom line.
Global Change chairman and author of The Future of Almost Everything Patrick Dixon agrees. "Diversity really matters to the future of the insurance industry, to reduce risk, improve innovation, increase sales and help recruit talented people."
Diversity is not just nebulous notions of fairness or equality, says Malwine Braunwarth, head of risk engineering, global risk management and insurance for aircraft and train manufacturer Bombardier. "It is a business advantage to recruit the best skills and talents from the widest pool," she says. "This increases team strength, the power to innovate, broadens customer understanding and enhances our capacity to solve problems. These are competitive advantages that can in many cases be measured monetarily."
In that sense, the insurance sector faces similar challenges – and opportunities – to many other industries adapting their operations to the modern world.
"Every industry has seen the same: greater diversity is linked to higher sales, greater market share, bigger profits and better talent recruitment," says Dixon.
Business sense
The business case for diversity is overwhelming. "There is a hard-headed business advantage in having a happy, coherent, productive team, where employees don't need to hide aspects of their life and their views are not just tolerated but respected," says Lloyd's chief executive Inga Beale. "It means employees work better together and they're likely to be much more innovative.
"Businesses face a huge amount of business disruption – in five years, Uber has gone from nothing to a $50bn [€45.3bn] company. Businesses need people who can challenge the corporate status quo and grey groupthink is not the way to do that."
Diversity increases the insurance sector's skills and expertise and provides deeper understanding of customers' needs. This is especially so in insurance because it is a relationship-based business and, as any salesperson will say, people buy people. The strength and quality of the links between insured, broker and insurer are key to success. It stands to reason that the best people to sell insurance are often those customers relate to.
Relate to customers
"Take life cover, a sensitive issue to talk about," says Dixon. "The best sales teams are likely to be those who relate well to the culture, gender, age and ethnicity of the people they are selling to."
He believes diversity can also help with risk management. The greatest risk to an insurer is institutional blindness – too many people with a similar world view looking at the same risks.
"The result can be catastrophic underwriting errors," he says. "The most effective way to reduce risk is to ensure your teams are diverse. The trouble is, every business unit tends to reproduce its own image, to recruit people with a familiar name, voice, personality, culture, hairstyle and facial features."
European insurance companies face this challenge – of creating a team that reflects the wider population. "If companies only promote people from one part of the community, they are drawing on a smaller talent pool, which will risk damaging team performance, as well as raising some ethical issues," says Dixon.
The solution is to identify what stands in the way of bright people progressing regardless of gender, background or sexuality.
"[The industry] needs to think about what data it needs to track progress," says ACE Eurasia and Africa president Giles Ward.
"The danger is that the process becomes about hitting (essentially arbitrary) targets. The maxim 'people can't manage what they don't measure' is universal. If risk managers don't know the broad direction of travel of their organisation, what do they know?"