German Federal Labour Court finds monitoring of employees on sick leave unlawful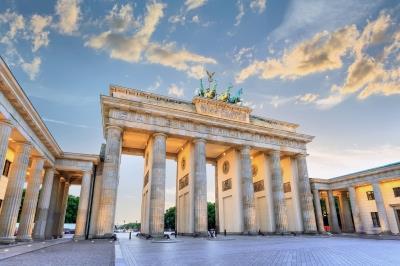 The German Federal Labour Court ruled that an employer that assigns a private investigator in order to commence surveillance of an employee who is under suspicion of simulating sickness is acting unlawfully if its suspicion is not based on specific facts (Case No 8 AZR 1007/13, 18 February 2015). The same applies for pictures secretly taken alongside this surveillance. Employee observation can be justified only if founded on explicit reasons, for example, theft. This unlawful violation of the general right of personality can be the foundation for financial compensation ("compensation for injuries suffered").
The claimant was employed with the defendant as a secretary to the management. After fewer than seven months of employment, the employee had several disagreements with her superiors. Soon after, she became incapacitated for work, starting with a bronchial affection. From that time, she provided six consecutive incapacity certificates to her employer, four of them from a general practitioner, two of them, from an orthopedic specialist. The general manager of the defendant had doubts about the claimant's disability to work that she informed him about by phone and therefore tasked a private investigator to observe the employee.
The observations took place on four days. Among others, the investigator monitored the claimant's house, herself and her husband alongside their dog in front of the house and the claimant's visit to a self-service laundry. During these observations, video recordings were produced. The report submitted to the employer by the private investigator contained 11 pictures, nine of them taken from the video sequences. The photos as well as the video showed the claimant moving in a way that contradicted her disease pattern.
The claimant considered the tasking of the investigator to be unlawful and demanded compensation for injuries suffered. She considered €10,500 to be a reasonable amount. The claimant claimed to have suffered substantial psychological damage in need of medical attendance. The Regional Labour Court had admitted the claim in the amount of €1,000. The appeals of both parties before the German Federal Labour Court remained without success. The observations, including the video recordings, were unlawful since they were founded only on speculations. The employer had no rightful cause for taking up surveillance. The legal relevance of the incapacity certificates was open to question neither by the fact that they had been issued by two different medical practitioners, nor by the change of the disease pattern.
Practical tip
Employers should be careful when considering monitoring employees on sick leave. The German Federal Labour Court has set strict limits that should be respected in order to avoid compensation claims. However, if the suspicion that the employee is not incapacitated for work can be based on substantiated facts and not only on speculations, surveillance – for example, via a private investigator – is still possible.
Dr Christopher Jordan is a partner, Anke Kuhn is counsel and Pauline Moritz is an associate at CMS Hasche Sigle in Cologne