Progress is slow, but the future looks promising as younger generations have a higher percentage of women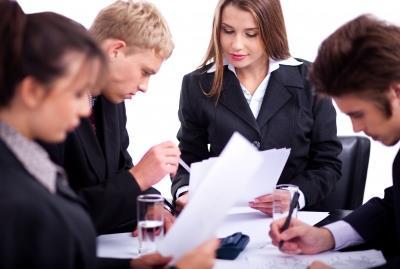 Efforts to improve gender diversity in risk and insurance are slowly beginning to pay off, but much work still remains to be done.
FERMA's latest biannual European Risk and Insurance Survey found only 27% of European risk managers are female, a figure almost unchanged since the previous survey in 2014.
The average age of risk managers partly explains why there are less women in risk management.
"A lot of industries, such as technology, need young people. But risk management is an industry of experience, so people stay longer in the business. It's remarkable how many people over 55 are still in our industry compared to other industries," FERMA president Jo Willaert says.
FERMA's data shows that the majority of risk managers are between 36 and 55 years, with 35.5% between 36 and 45 years and 36.1% between 46 and 55 years. Only 11.4% are 35 or younger and 17% are over 55.
As individuals tend to stay in the industry for a long time, gender diversity of the industry overall is only slowly improving. But the future looks promising as younger age groups have a higher percentage of women, especially the category of under 25s, where half of risk managers are female.
Willaert notes gender diversity also differs per country. "For historical reasons, some countries are much further than others. But FERMA and the local associations were pioneers. Fifteen years ago, the president of FERMA was a woman."
Today, the European and national associations are still leading the way when it comes to gender diversity. Half of FERMA's board members are female, with two out of three vice presidents being women, as well as the CEO. The Belgian risk management association BELRIM has more women than men on its board; and the presidents of the French, Czech, Slovenian, Danish, Dutch, Norwegian, Swiss and Turkish risk management associations are women as well.
Less diversity in insurance
Because it is a young discipline, risk management is more gender diverse than insurance, which is by definition a little bit more old fashioned.
But the insurance industry is also taking steps to improve diversity, most recently by becoming the first profession to join the HeForShe campaign. The campaign was launched by Insuring Women's Futures (IWF), a programme by the UK's Chartered Insurance Institute (CII) to improve the industry's role in relation to women and risk.
HeForShe invites people to make personal commitments to encourage and improve gender diversity. Senior insurance leaders who have already made their commitments include Andrew Kendrick, senior vice president of Chubb; Aviva chief executive Mark Wilson; Jim Herbert, chief development officer at Aon Risk Solutions EMEA; QBE Europe chief executive Richard Pryce; and Jonathan Clark, president of the Chartered Institute of Loss Adjusters.
"The idea of HeForShe was to get some really senior people to make their personal commitments," Sian Fisher, chief executive of the CII and IWF executive chair, says. "But there are a number of organisations who then wanted to follow up and carry on with the conversation internally. Allianz recently organised their own HeForShe event and Swiss Re have various things going on as well. There are quite a few organisations that are now thinking about how to get their own staff to make these kind of commitments."
She adds: "There's been a lot of talk about diversity, but what is important now is initiatives which actually make people do things. Initiatives like HeForShe are all calls for actions. But we are already seeing encouraging developments everywhere. In the last five years a lot of positive things have happened in the insurance industry, and we'd like to keep adding to that."