Small exporters are just as important to the German economy as multinationals but they struggle to stay on top of a fast-developing risk landscape. Werner Döringer is determined to fight their corner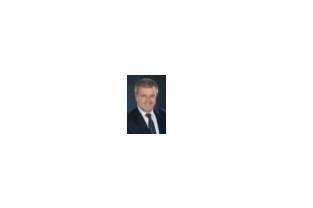 What happens abroad means a lot to German firms. As the world's second largest exporter – with overseas sales accounting for one-third of the country's output – success depends on making good judgement calls in foreign markets and being prepared for the unexpected.
But in an increasingly unstable world, where old certainties have crumbled and pressure is mounting on risk managers to keep their employers better informed and protected, some smaller firms are struggling to keep pace with events.
This is a situation Werner Döringer is determined to change. "When we look around the world, things are very uncertain," says the deputy chairman of German risk management association Deutscher Versicherungs-Schutzverband (DVS) and chairman of German engineering federation the Verband Deutscher Maschinen- und Anlagenbau (VDMA).
The VDMA represents more than 3,100 companies that together derive 75% of their revenue from exports to foreign countries.
"We see a lot of different things happening around the world," says Döringer. "We have problems in China – no one knows what will happen with the Chinese market over the next six to 12 months and the situation is changing all the time. We have problems in Greece and within the eurozone. There are ongoing problems in the Middle East and Africa.
"All of this is very important for small to medium-sized German engineering companies because they are exporters, and what happens in overseas markets affects their sales."
As well as having up-to-date country intelligence and a good, well executed business plan, businesses must also have the right insurance cover if they are to negotiate changing conditions successfully. While large multinationals usually do have this in place, smaller firms may struggle to get the right advice and the right products.
"On the insurance side, we have to support the companies with finding insurance solutions and finding out what they need to buy," says Döringer. "In America, for example, opening a new subsidiary can be a huge challenge."
This will become even more of an issue as exports become an increasingly significant source of growth in the near future. "In the next 10 to 15 years, there will be a lot of German expansion into Africa," says Döringer. "China remains a huge and growing market for German firms. The situation is also changing fast in Iran and, as it opens up, we may find ourselves with a new market there.
"There is an industrial market opening up in north America with the growth of shale gas production. It is a huge challenge to find good risk solutions to help firms expand into these markets."
According to Döringer, one of the most serious gaps in insurance cover placing German firms at risk is cyber.
"In my opinion [it] is one of the most important challenges we face," he says. "Yet if you talk to companies on the manufacturing side, only a small percentage will actually have cyber insurance.
"The large Fortune 500 companies, of course, are covered. They are able to buy the products they need. But the smaller firms need these products as well. I firmly believe that every company that produces anything must have appropriate cyber cover. You simply cannot function now without it.
Lack of awareness
Alongside cost, however, the key barrier to having good cover is simply that too many small and medium-sized firms still do not appreciate the risk they are running by not protecting themselves. Their boards do not yet see cyber as a serious, existential threat.
"With more and more internet-based activities in more and more companies, almost every firm would have huge problems after a major claim," says Döringer. "And yet cyber insurance is still not a big focus for boards. They know cyber is a huge challenge and yet they still don't buy coverage. I think only about 4% have this coverage.
"One of the problems is that as yet nobody has enough experience of cyber risk – and negative experience is a huge driver for buying coverage," he adds. This will change if a major event happens. But by then, for some, it will be too late."
Döringer believes the only way to make up for this lack of awareness is education. "We have to talk with German companies and inform them about what could happen to them," he says. "But it's hard to get them to really listen and it will take time to change their minds.
"In some ways, we have been here before. If I look back 20 years, very few companies had business interruption cover in Germany. Now, the vast majority do – something like 95%. It's the same situation with directors and officers cover – it has been a long, hard journey to get to this point."
He continues: "Now we are in the same position with cyber. In 10 years' time, 30% will have cover; in 20 years more will. It will get faster because every day, every week, people read in newspapers or on the internet about what is happening with cyber crime and the theft of [intellectual property].
"If you are operating in markets around the world, you need safe data security and cyber insurance. Step by step, we will get there. It's our job to inform companies about their risk situation and to help them make the right decisions."
Forum for debate
Döringer believes that this year's DVS Symposium will provide a great opportunity to stimulate debate and discussion on the issue. "The DVS Symposium is the biggest event for risk managers in Germany and it is very important for every company to be there," he says.
"So, it gives us a very good opportunity to talk to a lot of people all together at the same time.
"On the cyber side, we hope that many companies will come away from the Symposium with a more developed awareness of their situation as regards risk – in terms of better risk management to make their information systems safe and how to buy the right tailored-made insurance coverage.
"Twelve months on from the Symposium, our target is to have more cyber coverage in place in Germany, especially among small or mid-sized companies."
Germany's focus on exports also means companies at all levels need to interrogate their international programmes – and especially whether or not these are fit for service in an increasingly complex legislative landscape.
"[At the Symposium] we will also have a big focus on the buying and installation of international coverage solutions and how to deal with the compliance challenges that are arising now in almost every market in the world," says Döringer.
"We will have discussions on finding solutions on the cargo side, employee benefit side and others. Compliance is a huge issue. We have a lot of things to do over the next few months and years."
Insurers are not doing enough, he claims. "If we look back to 1988, we started in Germany with all risk coverages and some special risk coverage. But now we have a lot more coverage on the all-risk side.
"We have some new products, sure. But companies need more new products from the insurance market to address the developing risk profile of firms – especially smaller and medium-sized companies.