It's been a struggle to fill the talent gap in risk management left by the financial crisis, but efforts are being made to raise awareness among the younger generation about a rewarding career choice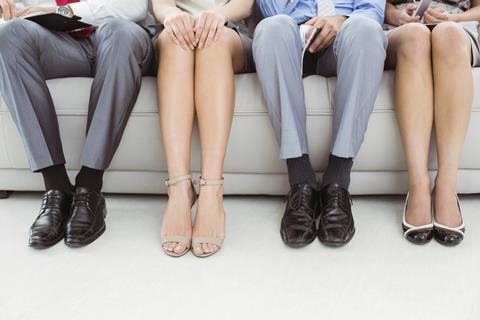 Part of a future in risk and insurance report supported by Zurich

Why is risk management facing such a dearth of young talent? A tight squeeze on graduate recruitment from 2008 to 2013, following the financial crisis, means organisations are experiencing an acute shortage of junior and mid-level candidates with three to five years' experience.
"As a recruitment company, we're sensitive to the fact that organisations didn't recruit graduates into their risk functions for about five years following the credit crisis," says Matt Brown, divisional director, risk, at corporate governance recruitment firm Barclay Simpson. "So now, when a company goes out to recruit a mid-level risk manager with five years' experience, there are hardly any there. There are just not enough candidates with that length of experience."
This is particularly true for financial services companies, where skilled credit risk and market risk candidates are in high demand, but it's also the case that graduate recruitment into all types of job role was put on ice during the downturn. Across the spectrum of risk management, from credit risk to market risk to operational risk, there are further reasons why young talent is in such short supply, and why attracting the best candidates into risk roles is a huge challenge.
"My friends probably think I'm an actuary or an accountant, that I sit at my desk all day and crunch numbers or analyse things. It seems like a dry type of job," says Judit Harangozó, Aegon UK senior risk relationship manager, and winner of this year's International Certificate Student of the Year Award at the Institute of Risk Management Global Risk Awards.
In reality, says Harangozó, who studied international relations, including diplomacy and politics, in her native Hungary before entering risk management "almost by accident", her operational risk role is varied and people-focused.
"It comes with getting to know a lot of people and engaging at high levels of the company," she says. "So you build up your knowledge and your networks very quickly."
Lack of awareness
Lack of understanding about risk management roles among young job seekers is a big barrier to recruiting fresh talent. "There is a general lack of knowledge that these jobs in risk exist, and that they can be challenging and interesting and also well paid," says Carolyn Williams, director of corporate relations at the UK's Institute of Risk Managers (IRM).
One of the reasons for this is simply that risk management as a profession is a relatively recent development. "The problem that risk management has as a discipline is that there is no easily recognised industry standard," says Brown. "If you look at law or accountancy, they have recognised qualifications, and if you talk to an American public accountant, they will know what a British chartered accountant is. It's much more established.
"There is not that commonality in risk management at this point in time. But then, it is very much a fledgeling profession – operational risk is not very old compared with law or accounting."
The idea of risk as a profession developed during the mid-1980s, but it competes for talent with the far more established career paths such as law, accounting and insurance. Candidates tend to fall into risk roles, as Harangozó says she did, or move across from other functions.
"The industry has to find a way to cope with the lack of supply of candidates," says Brown. "In the past, it has borrowed people with relevant skill sets and moved them into risk functions – certainly that's how operational risk as a discipline grew."
"Depending on their sector, different professionals will pick up the risk role," says Williams. "Lots of people come into risk from insurance, health and safety or project management."
The reputation of risk management as a profession, and particularly for roles within banking and financial services, may also be discouraging young applicants.
"Many young people think about the credit crunch, that the numbers and models didn't work well and risk managers were not good enough, so probably the role has a slight negative connotation," says Harangozó. "People relate to that and don't see what else the role could be."
As a recruiter, Brown notes similar sentiments among the top graduates. "My experience is that really bright people who graduated 10 years ago wanted to work in the banks, at the cutting edge of financial services," he says.
"Now it's tech – they're interested in digital, they want to work for Google. That's more appealing, more exciting, and the banks have a tarnished reputation."
The IRM has a programme of outreach activity at the main UK universities that offer risk management degrees. It gives presentations and maintains an "information-rich" website to help guide interested young people into the profession.
"IRM has students and members in more than 100 countries worldwide, but we don't market in those countries; they find us," says Williams. "We make sure that there is lots of information available online for people who want to find out more."
Clearer career path
The real game changer for the risk profession may be the move towards defining a clearer career path by introducing certification.
The IRM has this year published new professional standards in risk management, which set out the behaviour, knowledge and skills that risk managers should demonstrate across four key areas of risk and at four levels of seniority, from entry level right up to chief risk officer.
These standards combine with IRM's qualifications, code of ethics and continuing professional development programme, to create the new IRM certification scheme that has started this year.
"It gives risk professionals a badge, to demonstrate what they know, what they have done and how they behave," says Williams. "This is a much clearer career path through risk management than the industry has had before. It gives employers and recruiters an idea, if somebody says they're a risk professional, what to look for and what they will be able to do when in post.
"And it gives young people coming into the industry something exciting to aim for."