From bottles to complicated prosthetics, 3D printing is revolutionising all aspects of manufacturing but the technology is posing significant challenges for insurers
Part of a property and casualty risks series supported by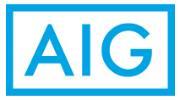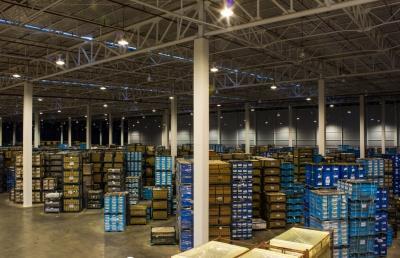 Producing guns by 3D printing may have captured the headlines, but for Germany's KHS Group this revolutionary manufacturing technique has more beneficial applications. Its Innoprint subsidiary is turning out PET (polyethylene terephthalate) bottles with 3D technology that consumes fewer materials, reduces CO2 emissions and, for good measure, makes higher quality containers that are also more easily recycled.
Another commercial bonus is that 3D printing, which works by layering the required materials in a controlled pattern, is much faster than traditional, assembly line production methods. In fact, so superior is 3D printing – also known as additive manufacturing, among other names – compared to traditional methods that KHs believes 5% of all PET bottles worldwide will be manufactured in this way by the end of 2015. thereafter, production is expected to accelerate rapidly.
All types of production
Almost all manufacturers are testing 3D printing. France-based luxury and lifestyle group Kering, with €9.7bn in revenues, is only one of many that is already into prototype production. As its risk manager Anne-Marie Fournier, also vice-president of the French risk management association AMRAE, points out: "the consequences [of 3D printing] are probably huge for all types of production. It will change our lives. Kering has to adapt. I don't yet know how, but the firm will have to adapt."
For recent proof of the transformative influence of 3D production, she notes that it was used to build 20 houses in 24 hours in China. Clearly, 3D printing has the power to transform manufacturing.
As experts on the technique point out, "the possibilities encompass everything from the production of an aircraft wing, textiles and clothing, food and building materials, to replicating works of art".
According to automotive group Ford, which is reported to have 3D-printed an engine prototype out of sand in only four days, compared to the normal several months (and price of $500,000), the potential is extraordinary: "One day, millions of car parts could be printed as quickly as newspapers."
The implications of 3D printing for medical science could be even more transformational, with experimental work already being conducted in the production of complicated prosthetics such as knee joints and human organs, thus replacing transplants.
And yet, as the sector where much of the costs of failures in new technology inevitably fall, insurers are exercising caution. "There will be new materials and products and we don't know how their properties will behave in the long term," explains one authority.
"What, for example, will be the structural integrity of 3D-printed nuts and bolts compared to ones coming out of a traditional metals shop? Will electronic chips and circuits made by 3D printing last as long? Will they be able to operate in a variety of environments?" Foremost among these concerns is how 3D-printed replacement organs will perform in the long term.
Authoritative advice
With much to learn, AIG and some other firms are consulting regularly with specialists across the spectrum to develop our understanding of these complex areas.
In the meantime, in Germany, KHS Innoprint is winning hearts and minds with its PET containers. The company has been nominated for this year's coveted Hermes Award for CO2-reducing or other "green" products that meet the selection committee's tough standards