The potential merger will see Willis's wholesale book move to Miller, while Miller's existing retail and treaty reinsurance business will transfer to Willis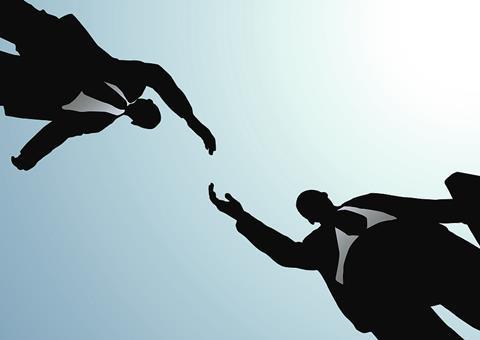 Willis Group and Miller Insurance Services are in advanced talks to create a London wholesale specialist broking firm.
Trading under the Miller brand, the proposed transaction will combine their wholesale businesses, which would be governed and regulated as a standalone legal entity and separate Lloyd's broker.
Wholesale activities encompassing a series of units will be expected to transfer from Willis to Miller. Existing Miller treaty reinsurance and more retail-orientated activities will be expected to transfer to Willis.
If the transaction is agreed, Willis will become a partner of Miller Insurance Services LLP with a majority interest. Partners of Miller will retain a significant partnership interest that will be transferred across generations of new partners as Miller develops and prospers.
Miller will continue to operate under the Miller brand from its new London HQ with continuity of management and will continue to interact directly with clients and markets and continue to serve the global independent wholesale specialty and MGA client base.
Willis Group chief executive Dominic Casserley said: "Miller is a pre-eminent independent specialist broker in the London wholesale market, highly regarded by clients and carriers alike, with a culture and professional approach that aligns closely with Willis' values-based client service and heritage.
"The proposals under discussion would confirm Miller as a leading London specialist wholesaler, enabling Willis and Miller to draw on each other's professional strengths, and further demonstrates Willis' deep commitment to London and the London insurance market."
Miller chief executive Graham Clarke said: "The proposed transaction will give Miller access to Willis' global reach and scale, its industry and product capabilities and outstanding client support operations, while maintaining the Miller brand and ethos.
"It will also enable both firms to serve their clients more effectively through improved access to the breadth of their services, markets and analytical capabilities. This transaction will accelerate our growth strategy and enhance our current platform."
Any proposed transaction between the two organisations will be subject to regulatory and other relevant approvals, including the final approval of the Willis Group board and the partners of Miller.
Neither company intend to comment on the matter further unless and until a transaction has been agreed, and specifically disclaim any obligation to provide further updates to the market.