Energy and insurance industries must work together in order to satisfy the growing global demand for energy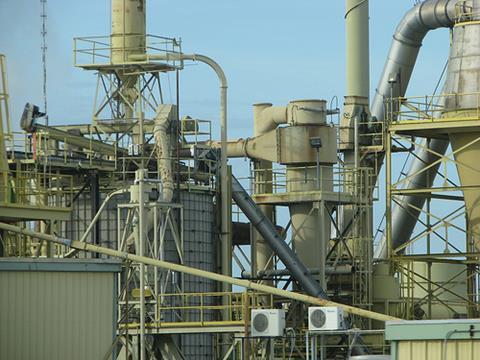 The current boom being experienced by the Latin American energy industry is not immune from troubles in other parts of the world, according to Willis deputy chairman Martin Sullivan.
Sullivan told a gathering of energy companies in Foz do Iguacu, Brazil, that despite the increase in global demand for energy resources and relative resilience shown by Latin American economies to the global financial crisis, there were reasons to be cautious going forward.
"We now all live, to a much greater extent, in one global village and these clouds have the potential to pose many additional risks to the energy industry in Latin America," he said.
Sullivan highlighted the perilous state of affairs by referring to recent estimates from Swiss Re that a restructuring resulting in a 50% cut of Greek, Irish, Portuguese, Spanish and Italian sovereign debt could wipe 24.3% from European insurers' capital base. The Latin American energy sector relies on European insurers for more than 60% of its insurance capacity.
"There is certainly the potential for a disconnect between supply and demand for energy business in the future and you don't need me to tell you that without adequate insurance, these projects simply won't be able to go ahead," Sullivan warned.
Sullivan then went on to highlight the potential for disruption to the Latin American energy industry caused by cyber attacks.
"The energy and insurance industries are now utterly dependent on our IT systems," he said. "The problem, however, is that our IT systems are in turn utterly dependent on other firms that specialise in data storage and processing, communications, online transactions, and so on. Each represents a node of vulnerability.
"There is also the risk of cyber-attack, motivated by political, social, economic, or other aims – and as I said earlier, this risk would be seriously exacerbated by any escalation of the tension in the Middle East."
Sullivan ended his talk by stressing the need for the energy and insurance industries to work together at a time when the global demand for energy is forcing energy companies to explore in riskier, more remote regions.
"The energy industry is developing fresh technology – moving into deeper water, exploring more remote regions, deploying newer, untried and tested technology," he said.
"We have to ask ourselves some key questions: Do we yet have the data to identify, quantify and assess the risk properly? Will there be sufficient capacity and/or appetite for an appropriate risk transfer solution to be developed? And can such a solution be offered at a premium that an energy company is willing to pay?"