More than one third of risk professionals work longer than the EU's limit on weekly working hours as average working week increases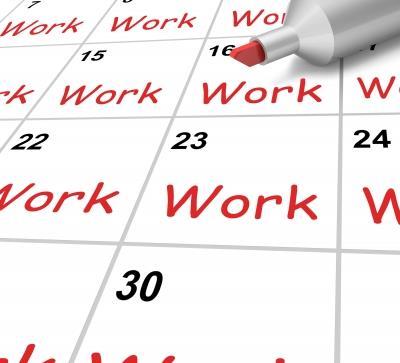 The number of risk professionals working beyond the EU's 48 hours per week limit in financial services has increased significantly, according to a new study.
The Robert Walters Career Lifestyle Survey of the UK financial sector found that 41% of risk professionals in the sector are working 50 or more hours per week in 2014, a year-on-year rise of 11%.
The average working week for the sector's risk professionals also increased from 45.5 hours to 45.9 hours.
The EU's Working Time Directive (2003/88/EC) requires member states to guarantee a limit to weekly working hours, which must not exceed 48 hours on average, including overtime. However, employees over the age of 18 may opt out and volunteer, in writing, to work extra weekly hours.
Other highlights from the survey include:
· one in 10 risk professionals said they work regular overtime fewer than staff in HR (46%) and compliance (33%);
· only 16% of risk specialists work over the weekend at least once a fortnight, compared to an average of 22% across the wider financial services market;
· almost 70% say remuneration is 'very important' to job satisfaction, above either work-life balance (57%) or status and responsibility (21%);
· about a quarter say that an interesting workload is 'very important', in contrast to professions such as as marketing (71%), HR (54%) or procurement and supply chain (52%); and
· about one third of risk professionals would leave their jobs because of a disappointing salary review; a considerably greater share than in compliance (24%), financial services (21%) or change management (9%).


Robert Walters manager of risk recruitment Anna Purves said: "Based on our experiences, it is little surprise that risk professionals are shown to work among the longest hours of any profession, even if a majority say a better work-life balance would improve job satisfaction levels.
"Given the relatively low rate of reported overtime, it would appear that, for many, extended working weeks are a standard feature of their role.
"In return for this, however, risk professionals expect to be highly rewarded. This is markedly different from other professions where opportunities for career advancement would typically be given more credence and a key consideration for employers when shaping risk recruitment strategies."