Human error remains the main cause of maritime losses according to new Allianz report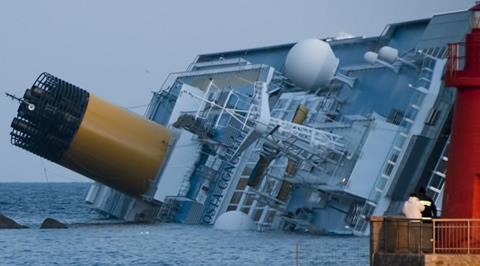 Worldwide ship losses are down 27% on the 10-year average, according to a new Allianz report.
In the 12 months to November 2012, 91 ships had foundered, compared to 106 in the same period a year earlier, and the 10-year average of 146 ship losses per annum.
The Costa Concordia, which ran aground off the coast of Italy in January last year, was the largest loss of the period (114,137 gross tonnes), followed by that of the ferry, Rabaul Queen, which sank off the coast of Papua New Guinea in February. Both caused multiple fatalities.
In its annual 'Safety and Shipping Review' of maritime losses, Allianz Global Corporate & Specialty (AGCS) attributed the long-term downward trend to improvements in technology, training and regulation, and a proactive response from the shipping industry to safety improvement. The report warns, however, that incidents such as the Costa Concordia highlighted that human error remained the greatest risk.
According to the report, foundering was the most common cause of losses in the past year, accounting for 49% of marine losses. The report highlighted that human error remains the root cause of most incidents, listing fatigue, economic pressures and inadequate training as the main causes for concern.
AGCS global marine head hull and marine liabilities Dr Sven Gerhard said: "Technology is only as useful as the training behind it and we don't always see this human element keeping up with other advances.
"What we do see with the best ship-owners is a proactive safety management culture going beyond the minimum standards and running from top to bottom of the organisation. This can really make an impact in improving safety.
"For some commercial ship owners, especially in the hard-pressed bulk cargo and tanker sectors, there is little money for maintenance and little money for training," he said.
It is believed that the Maritime Labor Convention (2006) that comes into force later in 2013 will help improve safety by addressing the welfare and working conditions of seafarers.