Mario Greco has told shareholders the group will see better results after a disappointing 2015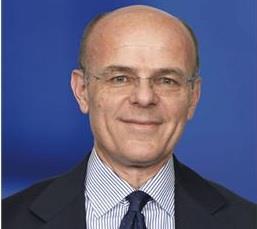 Zurich Group's new chief executive Mario Greco has told shareholders that the group will see better results after a disappointing 2015.
In his first public address since taking over as group boss, Greco said: "Based on what I have seen so far and on what I know of Zurich I am confident that we will be able to improve shareholders returns and group profitability."
Greco, who replaced Martin Senn after he left suddenly in December, has joined his former employer following a difficult 2015 for the insurer.
The insurer has suffered a double-whammy of a ballooning cost base and worsening claims performance on large losses.
The UK general insurance (GI) business swung to an operating loss of £62m in 2015 from a profit of £212.9m the previous year.
The combined operating ratio jumped 17.9 percentage points to a loss-making 109.5% (2014: 91.6%).
The losses in the UK came as the group announced a 53% drop in profit and thousands more job cuts.
Shares also fell 17% last year, the stock's worst performance since 2008, in response to a sluggish performance in the GI business and back-to-back quarterly profit warnings, Reuters reports.
In his speech to shareholders Greco said his three priorities were gaining a deeper understanding of the root causes of Zurich's under performance, restoring confidence in the company and positioning the group for the future.