In February the insurer announced plans to cut 8,000 jobs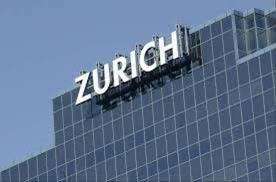 Three hundred and fifty UK-based Zurich executives are facing the axe.
They are part of the planned 8,000 job cuts that Zurich announced in February it would be making from the company by 2018.
Of the 1,900 executive roles at Zurich 20% are likely to be affected, our sister publication Insurance Times writes.
In the UK, there are a number of Zurich employees who are employed in group roles, but they are based in the UK.
They work for Zurich in the UK, but are not part of Zurich UK.
A Zurich spokesman said: "The insurance industry is changing and Zurich is at a turning point. We are now creating the foundations for strengthened future success.
"We said earlier in the year that we anticipated that our global work force would reduce by around 8000 through a number of programmes.
"We are looking at the structure of our company globally and right now specifically the people who work outside our individual country-level operating businesses."
Some 20% of 1,900 executive roles at Zurich are likely to be affected