Appointment follows the integration of general insurance and life business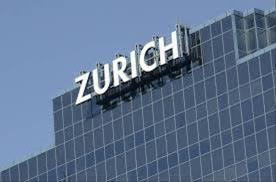 Zurich has promoted Tulsi Naidu to chief executive of its UK business.
In her new role she will report to Zurich Europe, Middle East and Africa (EMEA) chief executive Gary Shaughnessy.
Shaughnessy had been interim chief executive for the combined UK life and general insurance businesses in addition to his existing role for EMEA.
Naidu will lead the overall UK business as its general insurance and life business are further integrated.
The heads of Zurich general insurance; Conor Brennan, global corporate; Vinicio Cellerini, and life businesses; Anne Torry, will be part of her UK leadership team.
Naidu joined Zurich as head of business development for EMEA in September this year.
She has over 20 years of financial services experience, most recently with Prudential where she held a number of executive positions in their UK and Europe business.
She has also worked for Credit Suisse First Boston Investment Banking in Singapore, ICICI in Mumbai, and Arthur Andersen.
Shaughnessy said: "As we continue to transform Zurich, I believe Tulsi has the right mix of business knowledge, fresh perspective and strong and engaging leadership skills required to drive us forward in the UK.
"The UK is a hugely important market to Zurich and having an integrated business here under single leadership will help us operate in a less complex and more sustainable way. The landscape is changing, and Tulsi will lead our commitment to distributors and customers to make sure we continue to serve this market from a position of strength."
Naidu added: "I've only been with Zurich for a short time, but can already see what a fantastic organisation it is. I'm really looking forward to leading the teams as we build on this strong business in the UK."