Conor Brennan will take over from Sharma from the end of July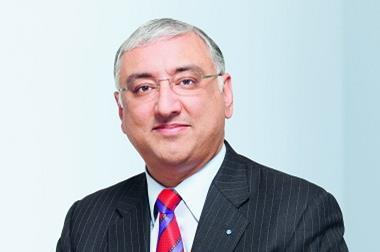 Zurich UK general insurance chief executive Vibhu Sharma is leaving the company "to continue his career outside the group".
Conor Brennan, currently Ireland general insurance chief executive, will take over from Sharma from the end of July.
The move closely follows the appointment of Anne Torry as head of Zurich's UK life business.
Brennan and Torry will both report to Gary Shaughnessy, who has been named interim chief executive for the combined UK life and general insurance businesses in addition to his existing role as EMEA chief executive.
Zurich said the changes follow an announcement last month that it is bringing its life and general Insurance businesses together under common leadership within all the countries or territories in which it operates.
The insurer added that the changes were designed to reduce make sure that distributors and customers can work with it more easily.
Brennan joined Zurich in 2008.
Shaughnessy said: "This new structure will make it easier for our partners and customers to do business with us.
"Conor and Anne have the right skills and experience to lead their respective parts of this combined organisation and I look forward to working with them. I thank Vibhu for all he has achieved in his various roles at Zurich."
"We have strong market positions across Life and General Insurance and I look forward to continuing to build our position in the UK market."
Brennan added: "I've long admired our fantastic and well-established GI business in the UK, and I'm looking forward to leading it into the next phase of its development and playing my part in aligning it more fully with the life business.
"I'm excited about joining the team and being involved in the UK insurance market which is one of the most sophisticated in the world."