Zurich UK GI unit makes large loss in first half after Ogden and large claims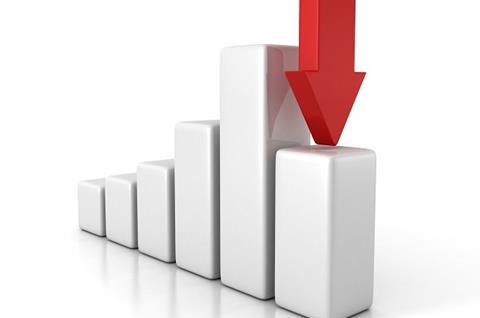 Zurich's UK general insurance (GI) unit has taken a further £10.2m hit from the cut in the Ogden discount rate in the second quarter of 2017, pushing it to a £121m operating loss in the first half overall.
The company also revealed it has been hit by claims from terrorist attacks and a hospital fire in Manchester.
The new £10.2m Ogden bill adds to the £171.9m Ogden charge Zurich UK GI reported in the first quarter, giving a total Ogden impact of £182.1m for the first half.
The Zurich UK GI operating loss for the first half of 2017 was £121m including Ogden. Excluding Ogden, the unit would have made a profit of £61.1m.
A Zurich spokesman said that the first quarter charge mainly reflected the impact of the discount rate change on prior-year claims and claims from the first quarter, while the second-quarter charge relates to claims that have come through in the second quarter under the new discount rate.
The combined operating ratio for the first half of 2017 was 118.8%. It would have been 99.2% excluding the Ogden impact.
Gross written premium was down 1.5% to £1.21bn (H1 2016: £1.23bn).
The Ogden change also affected overall group performance in the first half.
In addition to Ogden, the company revealed it had also suffered a "significant" impact from the recent terrorist attacks and a major hospital fire in Manchester.
Zurich was the insurer of the Hyundai Tucson hire car used by terrorist Khalid Masood in the Westminster terror attack in March this year, and is being pursued for a personal injury claim by one of the attack's victims.
Zurich UK GI chief executive Tulsi Naidu (pictured) said: "The change to the personal injury discount rate, which for us impacts this year's results rather than 2016, has had a major impact on our general insurance business.
"Terrorism attacks and a major hospital fire in Manchester, along with other unconnected but significant claims across the second quarter have also have also had a significant impact on these half year numbers.
She added: "Among the good news on the General Insurance side is the increasing take up of our SME platform Ztrade, really strong customer retention in our commercial insurance business, and the significant savings achieved by combatting claims fraud."