Willis managing director of risk solutions on the challenges she faced in her career and how attitudes at the top are changing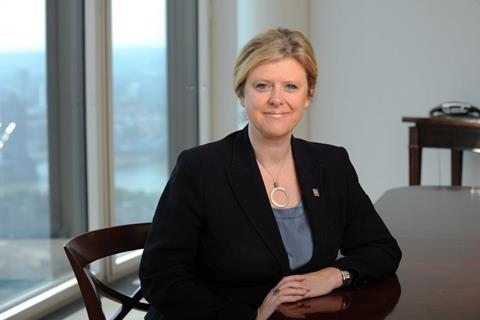 Like most people I know in the risk business, my childhood dream was not to become an insurance broker. But what I did share with most young people was a desire in life to make a difference to the world in some small way.
I found my way into insurance straight from university, where careers advisers had told me that broking was a great way to experience both worlds of industry and of commerce. With that experience I would be able to choose between the two further down the line. Thirty years later, it is that variety of commerce and industry that has kept me in broking – I still do not want to choose between the two!
But those early days of recruitment into insurance broking also brought home to me some of the challenges I would encounter ahead in what was then a man's world. I was fortunate to be taken on by a broker that was already keen to embrace diversity. Half of the trainee joiners were women and it is interesting to note that all the women in that year are still in insurance or risk management. It is a theme I have seen repeated in my career that women tend to display loyalty in their career choices, particularly following children. In my experience (unscientific as this statement is), women tend to stick with the employer that supported them through maternity leave. This view was echoed by a leading energy underwriter at a recent women in leadership conference at Willis.
The client broking teams I have worked with have, over the years, become more and more gender-diverse until we now have an almost 50/50 split in client service teams in Willis UK. This is because more women have been recognising their own skills to build insight and empathy with the clients they represent. Women tend to display good listening skills and are therefore less inclined to dominate talk of product over understanding client need.
I do sense now a new energy among leaders in risk to encourage more women into leadership positions. The efforts of Airmic and FERMA are noteworthy and I am delighted to support these initiatives as well as our own Women@Willis initiative to help colleagues navigate some of the challenges we all face in our worlds of risk.