Fires advancing in three directions following warmest winter in decades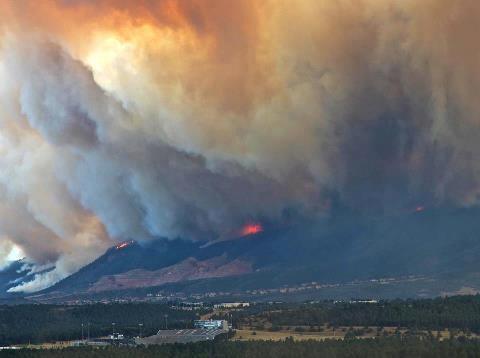 A forest fire on La Gomera in the Canary Islands has forced 1,000 people to be evacuated by ferry.
Last night two boats took 910 people from Valle Gran Rey to La Gomera's main town, San Sebastian. Overall, more than 5,000 have been evacuated since last Friday.
Two firefighters have already died fighting wildfires on the island, which are now advancing on three fronts.
According to El Pais, aircraft are now being used in a desperate attempt to halt damage to a nature reserve on the island.
Tenerife has also been subject to wildfires after temperatures on the Canary Islands have hit 40C in recent weeks.