Research shows cyber crime stems from six types of organised groups and is not solely the preserve of tech-savvy youths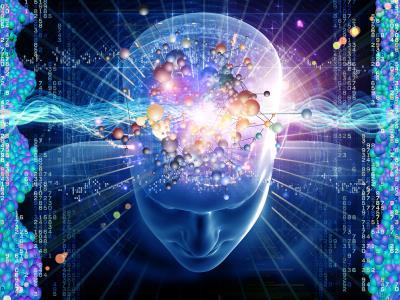 A massive eight out of ten cyber crimes are committed by organised criminal gangs, according to new research.
The study by London Metropolitan University and Detica examines the nature of criminal organisation in the digital domain, the types of crime being committed and how digital technologies are being deployed.
Professor John Grieve, founder of the John Grieve Centre for Policing and Community Safety, at the London Metropolitan University, said: "Growth in the digital economy will inevitably cause an increase in organised digital crime, however this need not be seen as an insurmountable problem. "
By better understanding the perpetrators and their methods organisations can meet the challenge head on, he continued.
Whereas contemporary preconceptions are that tech-crime is the preserve of the younger generation, the research reveals that nearly half (43%) of organised cyber criminals are over 35 years of age, whereas only one third (29%) are under 25.
And many cyber criminals only have basic IT knowledge, according to the research. Thanks to "off-the-shelf software" (such as the low orbit ion cannon) the accessibility and appeal of digital crime has greatly increased, the researchers said.
The world has entered a 'fourth great era' of organised crime
"Perpetrators are now just as likely to be street gangs, drug traffickers or established crime families as those traditionally associated with digital crime such as ID fraudsters or hacking syndicates," according to the study.
"These trends are part of the new order of things and the report suggests that the world has entered a 'fourth great era' of organised crime, which began first with the racketeering of the 1920s, followed by the post-World War II black market growth, and thirdly the global drug market expansion of the 1970s and 1980s. In this new 'fourth' era, organised activity combines both on and offline elements, as well as the emergence of disorganised offline groups with a common purpose – such as the UK rioters in 2011 – using digital tools to enable criminal activity: the 'age of digital crime'."
Key findings from the research include:
More organised digital crime members are over 35 years of age than are under 25 years of age .
Half of groups comprise six individuals or more, with one quarter comprising 11 or more, however, group size does not correlate with the impact or scope of offending – in the digital era, a small number can inflict large damage
25 percent of active groups have operated for less than six months
Groups are using digital tools for unethical purposes that serve as an entry-point to offline criminal behaviour, such as incitement to riot or gang member recruitment
Kenny McKenzie, head of law enforcement at Detica said: "Organised criminal activity has now moved from being an emerging aspect of cyber crime to become a central feature of the digital crime landscape. Our report shows that more and more criminal activities now rely upon the online world and that a significant proportion - 80% - of the volume of serious crime now occurring online has clear associations with groups which display various levels of collective co-ordination, purpose and capacity.
"As digital crime continues to grow, increased partnership between law enforcement and technical experts – as well as the private sector – will be critical."
The report also reveals that certain clusters of criminal activity exhibit more organisation or structure than others, and for the first time identifies and characterises six distinct types of organised digital crime group (see info-graphic attached), on a spectrum from decentralised 'swarms' through to highly organised hierarchies.
As well as identifying 'traditional' types of organised digital crime group, the research also incorporates classic crime families that have begun to move their offline activities into the online world, street gangs and extremist groups recruiting members online, along with coordinated public disorder using digital tools.