Government ministers were warned about outdated building regulations a month before the Grenfell Tower fire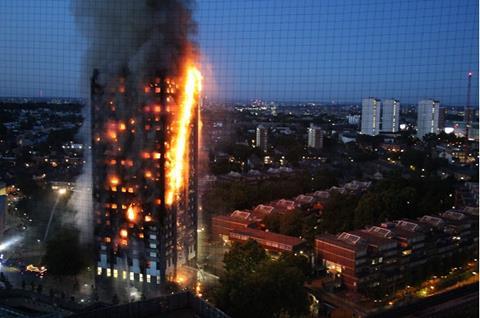 The ABI warned the government about the dangers of flammable cladding on buildings a month before the Grenfell Tower fire.
The cladding on the 24-storey apartment building has been the focus of police investigations into the UK's largest tower block disaster, after the fire spread rapidly across the outside of the building on June 14.
It has emerged that back in May the ABI told government ministers that outdated building regulations should be reviewed.
This was because they said the regulations had failed to keep pace with modern construction methods, including the installation of flammable surfaces, the FT reports.
In response to the government's Housing white paper the ABI said: "External cladding made from combustible material can often cause significant fire to spread upwards and between buildings, which is a particular concern for areas of high building density," the group said in its response to a consultation on housing policy.
The ABI also warned that installing "large quantities" of such flammable materials increased "the probability of fire and potential scale of loss".
Last Friday Metropolitan Police investigators said Grenfell Tower had been clad with flammable external tiles and insulation during a 2015-16 refurbishment.
Since then it has been found that cladding on 60 high-rise buildings across 25 local authority areas in England have failed fire safety tests.
There are plans to test the fire resistance of cladding on up to 600 buildings.
The Grenfell Tower insurance bill is expected to be one of the most complex payouts for the industry.
The cost of the will mainly be picked up by the reinsurers of Norwegian insurer Protector Forsikring, who replaced Zurich Municipal as the insurer of the flats in April this year.