Leading risk managers gathered in London to discuss ideas and concerns around emerging markets at StrategicRISK 100 meeting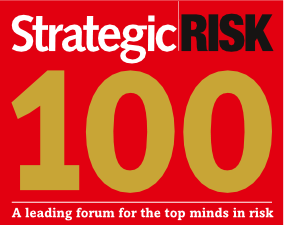 Africa is the most risky emerging market, according to a group of leading risk managers polled at a StrategicRISK 100 meeting.
It found an overwhelming majority (72%) believed Africa is the most problematic market, compared to 17% who thought this of Latin America. Only 11% indentified Asia as the most risky emergent market.
The overall results reflect a relatively high level of confidence in the Asian market. Some 63% identified the region as having the most sustainable long-term growth prospects while Africa and Latin America both lagged behind jointly at 19%.
However Latin America scored higher than Africa when asked which emerging market region offered the most opportunity at 35% and 19% respectively. Unsurprisingly, Asia came out top with 46% of risk managers polled favouring that region for the long term.
Overall, sentiment towards emerging markets was positive. Almost every delegate at the SR100 conference (93%) said that emerging markets were worth the risk compared to only 7% that were unsure. Despite this, only 35% believed it was better to enter the markets first while almost half (48%) disagreed, stating that it was better to follow.
StrategicRISK editor Mike Jones said: "These results clearly reflects the concerns corporate risk managers have regarding emerging markets regions but also show in general that the opportunities offered outweigh any disadvantages."