Deal with Fairfax Financial Holdings designed to 'focus and streamline AIG's global insurance operations'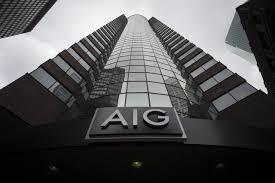 Insurance giant AIG has announced the sale of a string of local commercial and consumer insurance operations across Europe and South America.
The deal, with property and casualty insurer and reinsurer Fairfax Financial Holdings, is valued at US$240m and forms "part of a strategic partnership that will further focus and streamline AIG's global insurance operations".
Under the agreements, AIG will sell to Fairfax its local commercial and consumer insurance operations in Argentina, Chile, Colombia, Uruguay, Venezuela and Turkey.
Fairfax will also acquire renewal rights for the portfolio of local business written by AIG's Central and Eastern European (CEE) operations in Bulgaria, Czech Republic, Hungary, Poland, Romania, and Slovakia, and assume AIG's CEE operating assets and employees.
Fairfax will also become the main strategic multinational network partner that will serve AIG's global clients in these countries, backed by AIG claims handling and reinsurance.
"This partnership marks a significant step forward in achieving the strategic priorities of AIG, as well as Fairfax," said Peter Hancock, President and Chief Executive Officer, AIG.
"We look forward to expanding our multinational network partner relationship with Fairfax to provide seamless world-class capabilities and outstanding service to our global clients in these key countries. We also remain committed to those markets that hold the greatest potential for AIG to sell its insurance products competitively and where we can profitably serve our clients."
Anthony Baldwin, CEO and Board Director of AIG Europe, said: "Our commitment to the UK and Europe remains strong. We are focused on growth here and enjoy strong, long-standing relationships with clients across the region.
"We take great pride in the critical role we play in AIG Europe in supporting our multinational clients that operate here and around the world. We will continue to provide our clients across the region with innovative products, expertise and services."
A statement from AIG said the divestiture furthered its "strategic goal of focusing its geographic footprint and investment in major economies that offer the greatest potential for profitable growth and the opportunity for AIG's commercial or consumer insurance divisions to achieve and maintain scale."