COR increases to 98.7% overall and 102.5% in retail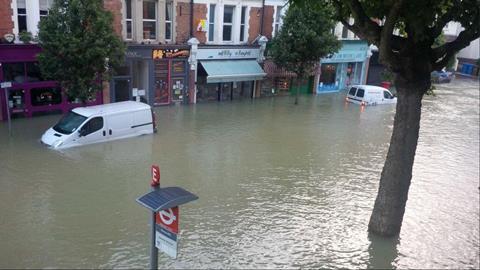 Allianz UK made an operating profit before tax of £24.7m in the first quarter of 2014, down 47% on the £46.8m it made in the same quarter last year.
The insurer's combined operating ratio (COR) rose 4.6 percentage points to 99.8% (Q1 2013: 95.2%).
Allianz attributed the deterioration to claims from the floods and storms that hit the UK during the quarter.
Despite the drop in profitability, Allianz grew gross written premiums by 4.3% to £528.3m (Q1 2012: £506.6m).
Allianz UK chief executive Jon Dye said: "I am pleased with the top line growth performance of the organisation during the quarter with GWP up 4.3% compared to the same period in 2013.
"We have also added around a quarter of a million new customers to our book which is in line with our longer term ambition to grow our business markedly from where it is today."
He added: "As expected, the cost of the UK's wettest winter on record has had a negative influence on our profit performance compared to Q1 2013, which was a benign quarter for weather and large claims.
"However, it is satisfying that despite the cost of the weather, we maintained our combined operating ratio at below 100% which shows the strength of the underlying performance of our business."
Personal lines hit
Allianz UK's personal lines business bore the brunt of the weather claims. Its COR jumped 7.1 percentage points to a loss-making 102.5% in the first quarter of 2014 from a profitable 95.4% in the same period last year.
Allianz grew its personal lines gross written premium by 2.1% to £252.5m (Q1 2013: £247.3m).
Dye said personal lines growth had been held back because of the "hugely competitive" private car market.
He added: "Our direct business has grown markedly from its position in Q1 2013 and since the last quarter of 2014, but the rapid softening of the private car market has had the effect of moderating our rate of growth because we will not price our products to achieve market share alone."
'Excellent' commercial performance
Allianz's commercial book fared better. Gross written premiums increased 6.3% to £275.7m (Q1 2013: £259.3m).
The COR increased by 3.6 percentage points to 98.7% (Q1 2013: 95.1%).
Dye said the division's growth was caused by a combination of rate increases and improved new business activity.
He said: "The prevailing market conditions which became more difficult in the last quarter of 2013 have remained, and so in Q1 we continued to focus our new business and retention activities in our stated areas of core appetite. Following such an adverse period of bad weather, achieving a Commercial COR of 98.7% is an excellent achievement."