Here's our quickfire Q&A with José Manuel Fonseca on what to expect from this year's event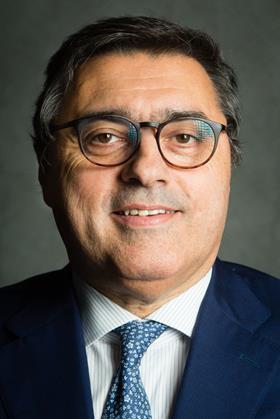 José Manuel Fonseca
What are the biggest themes delegates can expect at Brokerslink 2019?
Our conference is not a thematic conference but rather a very important moment in the annual life of Brokerslink where we gather the majority of our members and invite key speakers to share their insights regarding the global market.
We'll be joined by Thomas Buberl, the Global CEO of Axa Group. In a way, what we'll talk to him about is not just insurance but also being a global business leader. Axa is a global company and it's more than insurance company, it's a big player in the business landscape. We are expecting a very interesting presentation on what is happening in the global world, and what are the biggest risks for society.
What other speakers can delegates look forward to seeing?
We will also hear from Michael Morrissey, president of the International Insurance Society, the main organisation that gathers insurance companies from all over the world.
Mike is a very experienced insurance executive and has been CEO for some years already. We are expecting a very interesting presentation, focused on the insurance market and insurance 4.0.
Mike will try to explain how we arrived here and look at how digital transformation has impacted consumer behaviour. He will describe how we came from 1.0 to 4.0 and the parallels with the industrial economy.
There will also be a curious debate between Lloyd's and BGC insurance called London Calling. This is a totally free debate covering different topics related to London. This will include the inside track on recent announcements from Lloyd's and of course Brexit will be high on the agenda.
What can delegates expect this year?
Our conference has a very important educational focus and gives members the opportunity to share thoughts and ideas with key leaders in the insurance market. Thursday is our members-only day where we will discuss trends such as digital and the future of broking and its role in the market.
All the presentations are great opportunities to hear views from very important leaders and speakers. In the morning we will have a very provocative presentation from a leading female scientist who will talk about longevity.
Longevity is one of the biggest risks we face today and creates not only huge opportunities but also significant risks for societies. We start with the idea that we can live forever and the conditions for achieving that. Then, she will be joined by Allianz and Munich Re executives to discuss the impact on society and the insurance market. This session will be especially helpful on the employee benefits side of the market.
We will also have a traditional risk management roundtable on Friday where we will have very famous risk managers. The moderator is Pierre Sonigo, the founder of AMRAE and secretary general of FERMA. He'll be joined by risk managers from Alicorp, Cummins and the Risk Consulting Group.
They'll discuss the biggest trends and issues facing risk managers as well as what the risk management sector needs from brokers in 2019 and beyond.
What makes the conference different?
Between guests and speakers we will have 86 different countries physically present at the event in Bordeaux. It's not so common to see meetings like this one, with brokers from as far apart as Australia and Argentina.
Our business is a human related business, so when people get together things are easier. There will be fabulous networking opportunities. New members from Canada, Malaysia, South Korea will be joining us for the first time. It's a great moment to build the network of Brokerslink members from all markets and continents.