Company awaiting permission from US Federal Aviation Administration to fly grounded superplanes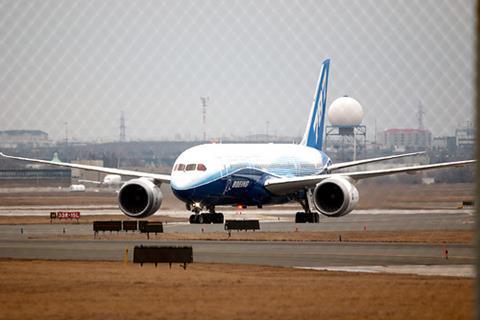 Boeing has requested permission from the US Federal Aviation Administration (FAA) to conduct test flights of its grounded 787 Dreamliner passenger plane.
The aerospace company grounded all 50 of its 'superplanes' last month after a series of technical problems linked to batteries in the planes' auxiliary power systems.
Incidents on Japan Airlines and All Nippon Airways planes prompted authorities in both the US and Japan to launch inquiries to try to find the cause of the battery problems.
Japanese safety inspectors found no faults with the battery, however, and Boeing, which launched its own investigation into the issue, also defended its reliability.
The request to the FAA appears to suggest that Boeing has either resolved the issue, or is attempting to establish that battery issues in previous flights may have been unique to those planes.