Calls for business and government to "step up" and support youth unemployed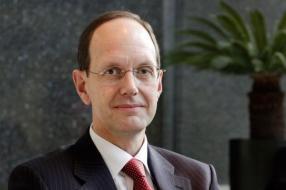 CBI Director-General, John Cridland, warned yesterday that growth alone will not solve the UK unemployment crisis.
Speaking at the CBI's Action for Jobs summit, attended by Nick Clegg, David Miliband and leading business figures, Cridland said: "Youth unemployment has been rising since 2004, so it's clear that a return to growth alone will not be enough to tackle the underlying causes of the problem."
The day before, the CBI produced an assessment of progress made since it published its Action for Jobs report last October. It said that while headway has been made on a £1 billion Youth Contract, the range of available initiatives must be made simpler for employers.
The Government has already frozen the youth rates of the national minimum wage to help young, unskilled people remain affordable to employers, but Cridland said that more must be done to get businesses involved.
"The Youth Contract strikes the right balance, recognising the work each employer is doing for the wider community and giving them back more than National Insurance for the first part of employment.
"The next challenge is making it simple for firms to get involved. This is an area where the Youth Contract needs to be made more successful. Many employers phoning the helpline in the early days didn't receive the advice they needed.
"There are 47 different employment initiatives for employers in England alone, which offer funding and support for businesses taking on and training young unemployed people. Busy firms need the whole process to be easier to navigate.
"Business will step up, but government has to meet it halfway. If ever there was a case of not being able to see the wood for the trees, this is it. Confusion dilutes well-intentioned policies and the impact they should have and we cannot have our young people being denied life-changing opportunities."