Certain brokers' 'predatory behaviours' will come back to haunt them, Evan Greenberg warns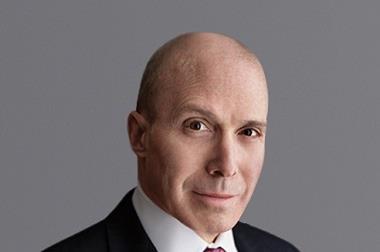 Chubb chief executive Evan Greenberg (pictured) has launched a stinging attack on the "predatory behaviours" of some brokers, which he says are particularly prevalent in the London market.
In his letter to shareholders in Chubb's 2016 annual report Greenberg also issued a stern warning to brokers who continued to push for lower rates and higher commissions: "Remember, distribution can be disintermediated."
Greenberg lashed at out of the "abusive behaviours" of some brokers who "enrich themselves at the expense of both their customers and underwriters".
He said: "Cloaked in the mantra of 'customer best interest' or 'treating customers fairly', they seek the cheapest price and broadest coverage at commission terms that by any measure are excessive."
He added: "Forcing underwriters to succumb to the lowest common denominator is hardly in the customer's, or industry's, best interest.
Greenberg said that the "predatory behaviours" have shown up around the world and "in London in particular".
He said that they are "unsustainable from an underwriting perspective" and will "come back to haunt these brokers."
He added: "There will be customer and regulator backlash, or worse. Remember, distribution can be disintermediated."
In his long and wide-ranging letter, Greenberg also warned of the dangers of relying too heavily on data when underwriting.
He said: "Those who didn't grow up in the business have a tendency to mistake data analytics and digital everything as a means of replacing the role of underwriting. They view insurance in a sterile way but do so at their peril."
But he added that this does not mean underwriters should ignore data and analytics. He said: "The industry graveyard is littered with underwriters who made decisions based on their gut feel or years of the same experience over and over again.
"Analytics and digital-related technologies can enhance data–driven underwriting decision-making."