Continental European pricing fell by an average of 0.8% in the first quarter but rates were up 0.2% in the UK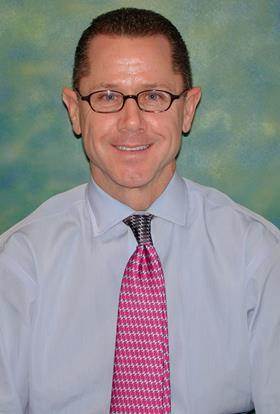 Marsh has reported broadly stable pricing for European commercial insurance buying in the first quarter of 2018.
The insurance broker observed Continental European pricing fell by an average of 0.8% in the first quarter, but rates were up by 0.2% on average in the UK.
Globally, prices were up for the second quarter, driven by increases in property, financial and professional lines of commercial insurance business.
Global property insurance prices continued to be affected by large catastrophe losses in the third quarter of 2017.
This second consecutive quarter of increases follows four-and-a-half years of consecutive quarterly decreases.
The exception was Asia, where prices decreased more in the first quarter of 2018 than in the prior quarter, Marsh reported.
The insurance broker came out with its findings in its Global Insurance Market Index, released quarterly.
Dean Klisura (pictured), Marsh's president for global placement and specialties, commented on the composite data.
"The impact of catastrophe losses last year continued to impact property insurance prices in the US and elsewhere," said Klisura.
"However, overall market capacity remains strong with pricing decreases continuing in many regions for lines of business less affected by losses," he added.
The UK
For the UK, the 0.2% rise in the first quarter was slightly lower than the global trend of 0.9%.
Renewal pricing increased, on average, across financial and professional lines of UK business, driven by a deteriorating claims environment that has now served to increase prices in consecutive quarters, Marsh observed.
Property pricing decreased in the first quarter after increasing in the prior quarter, the broker reported.
Casualty lines saw a decrease in pricing, on average, after last quarter's slight increase, with competition among insurers high across all coverages and segments.
Continental Europe
Continental pricing of commercial lines of insurance business "remains competitive," according to Marsh.
Continental European pricing decreased 0.8% on average in the first quarter.
"The market is generally stable across the region and competition remains high in most sectors, although insurers are starting to take firmer positions on pricing," said Marsh.
"Property lines were the only major coverage area in the region to rise, with a 0.1% average increase," the broker reported.
"Average property catastrophe pricing increased in the low-to mid single digits in larger countries, while remaining flat in most other locales," continued Marsh.
The average rate of decline increased slightly in casualty lines from the prior quarter.
Marsh suggested this was primarily driven by general liability coverages.
"Auto and workers' compensation showed some variability, including slight increases in smaller Continental European countries," the broker said.
"In financial and professional lines, the average rate of decline decreased, driven primarily by D&O [directors' and officers' liability], where prices were stable or decreased in the low-single digits in most countries," Marsh added.
See below for a chart from the report, concerning Continental European pricing changes.