Without clear risk management and an airtight contingency plan, the shipping industry could face significant losses in vessels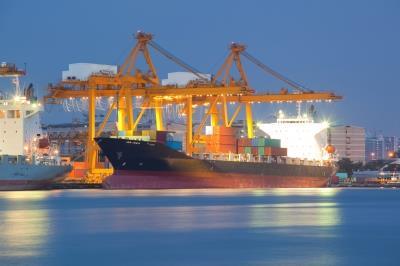 Cyber risk is evolving at such a pace that within a few years the risk could threaten the shipping industry and result in significant losses of vessels, warned Allianz Global Corporate & Speciality (AGCS).
Speaking to StrategicRISK after the release of its fourth annual Global Safety and Shipping Review 2016, Captain Rahul Khanna, global head of marine risk consulting at AGCS, said that because the industry is relying far more on new technology, such as the Internet of Things, it is increasingly vulnerable to cyber-related risks.
He said cyber criminals are able to target vessels and containers on those large vessels. "They knew exactly which containers have the cargo that they want. They were on and off the vessel within 90 minutes."
He explained that the mainstream shipping industry is aware of the risk but that it is not doing enough to tackle the issues: "A lot of companies have said that they are thinking about cyber, but [the sector] should be at a stage where it has contingency plans or safeguards, or at least evaluated its systems [to determine] where firewalls are needed."
Other risks
Although 2015 was found to be the safest year in shipping for a decade – with losses dropping by 45% since 2006 – the report cited a number of risks that are affecting the industry.
Continuing weak economic and market conditions, depressed commodity prices and an excess of ships are putting pressure on costs, putting safety and security at risk.
"Many sectors, such as general cargo, bulk and offshore, are already challenged and any drop in safety standards will be a serious case for concern," Khanna said.
Cost pressures can also impair crewing conditions, passenger ship safety, and salvage and rescue, the report noted.
Other risks facing the marine sector is extreme weather events, which are becoming more commonplace and exposing the industry to further risks that can disrupt supply chains.