Supply chain and boards' corporate liability risks are too far down the priority list, according to insurer CNA Hardy's latest Risk and Confidence Survey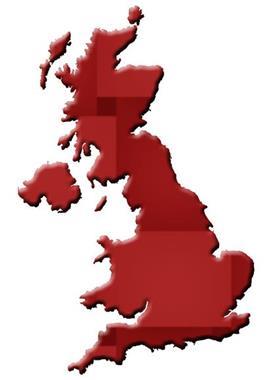 Decision-makers in the UK are focused on cyber risks and regulation, but underestimating supply chain and board room liability risks, according to London market insurer CNA Hardy.
Confidence has crept up, but remains cautious, since the insurer's previous study in Autumn 2017, despite a perception that the risk landscape has grown overall more threatening.Decision-makers in the UK are focused on cyber risks and regulation, but underestimating supply chain and board room liability risks, according to London market insurer CNA Hardy.
"We found 80% would characterise the operating environment as moderate to high risk," Dave Brosnan, CNA Hardy's chief executive, told StrategicRISK.
"There were three major themes from our research: boardroom confidence is staging a weak recovery, but the overall risk environment continues to deteriorate; cyber risk has moved to the top, while corporate and supply chain continue to fail to register for the C-Suite; and UK companies are taking a turn away from investment in Europe," said Brosnan.
Cyber risk was flagged as a priority by 25% of respondents to the insurance firm's research, with regulation second-placed with 23%.
"We're seeing high profile malicious or aggressive cyber-attacks, whether private or state sponsored. The resilience of platforms and networks is under consideration," said Patrick Gage, CNA Hardy's chief underwriting officer.
CNA Hardy's Spring 2018 research – tracking 500 C-suite execs across 9 different sectors – showed supply chain down the list of priorities.
UK multinational business leaders made up 450 of those polled, the others coming from Continental European firms.
European companies are much more confident than their UK peers, the study suggested: some 76% were confident about growth and prosperity in Spring 2018, rising to 87% looking ahead to the autumn; versus 42% and 48% for UK firms, respectively.
Brexit mindset
An insular mindset towards developing UK business was found in the January-February research, which found a 36% drop in UK firms prioritising European markets for growth.
"It seems quite an emotional response to how the negotiations are going over Brexit, and that mood is being reflected in investment decisions," said Gage.
Some 57% of UK business leaders polled have turned their backs on expansion in Europe since Autumn 2017, in favour of UK domestic growth.
Brosnan added: "We think that C-suite sentiment is being driven by Brexit headlines around the January-February period, and that we'll continue to see volatility on that going forward."
This was more than matched by Continental disinterest in the UK market, according to the research.
Only 2% of European multinationals identified the UK as a market of interest, compared with 74% focusing on Europe, 13% on Asia and 7% and 4% respectively on the US and the rest of the world.
Resilience risk
Gage and Brosnan emphasised that neglecting supply chains for headline cyber and related regulatory risks – such as incoming General Data Protection Regulation (GDPR) – could open up resilience and reputational risks for companies.
Focusing on growth at home does not mean UK firms have any less reliance on international supply chains, Gage highlighted.
"I don't think it changes anything; UK businesses are still reliant on supply chain logistics networks. Still going to have to move materials around inwards and outwards," said Gage.
Brosnan made the link between corporate risk – including poor governance – and failure to manage supply chain risks.
He highlighted the example of fast food outlet KFC, which faced the fallout from a supply chain failure in February, as its restaurants suddenly ran out of chicken to sell.
"Supply chain is in the headlines but seems not to have registered with C-suites. Supply chain very much feeds into corporate risk and particularly to reputational risk," said Brosnan.
Shipping firm Hanjin, which went into bankruptcy in February 2017, was flagged by Gage as another example.
"Ships couldn't pay the fees to get into port, meaning many perishable goods were lost and cargoes were delayed in reaching their manufacturing plants," said Gage.
"The supply chain matrix is generally becoming dominated by fewer suppliers. That means more of a dependency on a smaller number of logistics businesses – there's vulnerability there," he warned.
"Margins are thin, and deadlines are tight. If one piece falls over, it can have a domino effect," Gage added.
Brosnan suggested supply chain may figure highly in the next study, out in six months' time.
"The recent severe weather in the UK shut down several ports. My guess is supply chain will move up the list."